Is Nextcloud the Best Zoom Alternative in 2022?

Reading Time: 7 minutes
Nextcloud Vs Zoom Vs Microsoft Teams
In 2021, webcam's were one of the most sought after tech items. You would probably have had better luck climbing Mount Everest without an oxygen tank.
Video conferencing experienced a surge in demand. In a world of self-isolation, it became the most critical tool for most businesses to survive the pandemic.
In Australia, restrictions have eased, and many workers have returned to the workplace and joined their fellow staff members in the physical realm.
However, many people (like me) are reluctant to go back into the office full time. Not for fears of catching the virus, but because
Working remotely has so many benefits. We have a dedicated article on why providing your employees with the ability to work remotely is essential for the modern business
Video conferencing connects businesses, enabling them to work as a team and meet with clients as if they were talking to them in person.
However, due to the massive growth in video conferencing, the number of cyber-attacks has also risen.
What is Zoom?
Unless you've gone off the grid and have been hiding in your doomsday bunker, Zoom is currently one of the most popular video conferencing tools available. Since the coronavirus has started, Zoom's user base grew from 10 million users up to a staggering 30 million in 2020.
Being in such high demand, Zoom has struggled to meet appropriate security needs for its users and, as a result, has exposed many to cyber-attacks and "Zoom Bombing" incidents.
"Zoom Bombing" what does this mean?
Much like photobombing, "Zoombombing" is when an unexpected guest (or guests) decides to participate in your Zoom meeting. Zoombombers spam video chats with potentially disruptive material like pornography, racial propaganda, and other offensive material. Over 500,000 Zoom credentials were obtained and sold on the dark web.
The sudden increase in people using video conferencing technologies has become a target for many hackers during the COVID-19 pandemic. Cybercriminals are preying on the newfound popularity of this new video conferencing platform.
The How and Why?
Using the increased speed in adoption and popularity of any new platform quickly shows its weaknesses which may have previously gone unnoticed. As the target audience increases, so does the potential to steal your data.
To quote Marlon Brando
"Privacy is not something that I'm merely entitled to. It's an absolute prerequisite."
Your data in the wrong hands equates to money in the hands of the perpetrator, and the same can be said for the company supplying you with a free service. How "free" is it?
Hackers are targeting these platforms with cyberattacks that install malware designed to steal your data.
Many businesses and schools have adopted remote working solutions, creating an enticing platform for cyber thieves.
We have noticed a significant increase in Coronavirus fraud and phishing attacks as cybercriminals try to capitalise on organisations' vulnerabilities during the pandemic.
Hackers stealing your data is wrong, but Zoom is doing the same thing
Zoom was secretly mining data from its user's LinkedIn profiles and shared it with other members during video conferences. As of April 2nd, Zoom reports that they have disabled this feature.
A Zoom customer has filed a class-action lawsuit against the company. Zoom automatically shares your data with Facebook, even if you don't have an account. Google and other outside companies can also access your data for marketing purposes. Zoom did not disclose this explicitly in their privacy policy.
Zoom did not inform users.
The terms and conditions state that Zoom will not resell your data to third parties. These privacy concerns have put Zoom in the crosshairs of New York's top prosecutor, who is investigating their security and privacy practices.
We blindly put our faith in these tech giants.
Who is vulnerable?
Suppose your business is utilising a "public" video conferencing platform as a way of conducting internal meetings and customer communications. In that case, if successfully hacked, cybercriminals can listen in and record your sensitive business discussions.
Every time a remote session takes place, you could be potentially sharing business information with hackers around the world. Even if you have security measures in place, using 3rd party applications becomes your weakest link, acting as a breaching point for cybercriminals to infiltrate your organisation.
Why are open standards/open source important?
Nextcloud is an Open source and cost-effective solution
that enables your business to expand. It is perfect if you don't have the capital to spend on an expensive and specialised video conferencing setup.
Open platforms are readily available to deploy. One of our favourites is NextCloud Talk, a fully self-hosted solution that provides a unique level of protection compared to corporate agents like Microsoft and Zoom.
Solutions like NextCloud allow you to create a virtual environment how you want it. You don't have to read through an epic novel of terms and conditions that demand the right to scan your data so they can resell it for a profit.
With NextCloud Talk, you are in control of your communications.
What else does NextCloud Talk offer?
NextCloud is a privately hosted solution, and this ensures that your data is secured and better protected against an attack. Video conferencing is only one element of this all-encompassing cloud solution. There is also cloud storage, chat and web collaboration tools that integrate seamlessly with business workflows.
At Velocity Host, we are currently testing this solution, and so far, it has been great.
With each update, the development team are successfully ironing out bugs and adding improved functionality.
NextCloud provides:
A universal platform without barriers.
NextCloud is compatible with every platform. Mobile apps on iOS, Android, and high-performance browser support allow you to access video meetings whether you are running Windows, Mac or Linux.
There is no requirement to have a registered account or install any software to join a call. Perfect for quick and easy virtual meetings with clients.
Integrated business workflows.
Your staff will be able to create and receive calendar meeting requests and task reminders.
Seamless collaboration.
Microsoft Office 365 allow you and your team to collaborate on the same document. NextCloud takes this to the next level. The Screen Sharing feature enables you to display content to your peers as a live stream. You can share notes and comments in real-time through the sidebar chat.
100% security and privacy
All data and video conferences are peer-to-peer with end-to-end encryption.
What solution works best for large virtual meetings?
If you like the idea of a privately hosted and open-source cloud solution but need to host virtual meetings for a large group, NextCloud Enterprise is the answer.
The Enterprise offering comes pre-configured and optimised for the needs of your business.
NextCloud is not the only answer, and there is a mixed bag of commercial and open source solutions that might be a better fit for your business needs.
Microsoft Teams
Microsoft Teams is marketed as a collaboration hub for teamwork inside the Microsoft 365 ecosystem.
Yes, there are a variety of great features. But there are some areas where it falls short.
First, let's start with the good:
Ability to have multiple rooms (similar to Slack Channels)
Text, chat, video, and audio communication capabilities
Cross-platform Windows, Linux, macOS, iOS and AndroidNow for the not so good:
Closed source
Requires a Microsoft Account
To get the best experience, you will need to download the desktop client as Teams has limited browser compatibility.
The quality of the video is average at best
Jitsi
Jitsi is a suite of free and open-source multiplatform video conferencing, voice and instant messaging applications.
Being an open-source platform, you can choose a self-hosted or shared model. Giving your organisation complete privacy.
If you are in the mood for a wild virtual party, Jitsi supports up to 75 people visible at one time.
We will be testing Jitsi in more depth over the coming months. Make sure you are subscribed to our blog as we will be publishing a full-length article on our experience using Jitsi,
If you want to learn more right now, you can visit the official Jitsi website here.
Platform
Open Source
Number of
participants
Mobile App
(iOS & Android)
Zoom
No
1,000
Yes
Microsoft Teams
No
4
Yes
NextCloud Talk
Yes
3 without a
turn-based server
Yes
Jitsi
Yes
75
Yes
Skype
No
25
Yes
How to secure your video conferencing systems
Most self-hosted solutions ensure that there is no way of your metadata leaking. However, for a small to medium-sized business, self-hosting can end up being a timely and costly investment.
Managed services providers can host your solution, allowing you to utilise their resources while still maintain 100% control over your data and platform.
Here is a high-level list of guidelines that you should put in place:
When creating administrator credentials, encryption, certificates, authentication, and firewalls, it is crucial to ensure that you comply with industry-standard best practices.
Implementing a firewall will prevent unauthorised network traffic from breaching your network and devices.
A firewall can block unauthorised access to network ports and services that are not required to be exposed when hosting a video conference.
To Summarise
Video conferencing platforms are a critical resource in your network, making them an attractive target for cybercriminals.
Due to the sudden increase in usage of platforms like Zoom, an increase in attacks has also occurred on company video communication systems.
Having a multi-layered and comprehensive security solution in place is essential to protect your network.
And consider managed self-hosted or in a Data Center/Cloud Provider options using opensource technologies to help bridge that gap between security, cost and technology.
If you would like to learn more about how you can implement a privately hosted and open-source safe and secure video calling app or conferencing solution, contact us today to book your free consultation with one of our IT experts.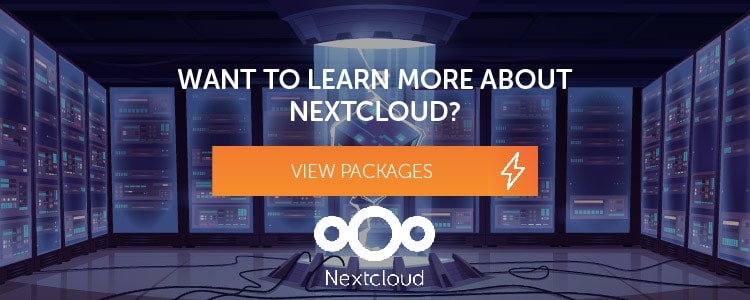 Reading Time: 8 minutes The numbers don't lie. Realising the potential benefits, Australian businesses invested more than $2.3bn in CRMs in 2018 alone. This is a global phenomenon, with over 91% of companies with more than 11 employees now using a CRM. The gold rush for CRM software in Australia and abroad is also…
Read More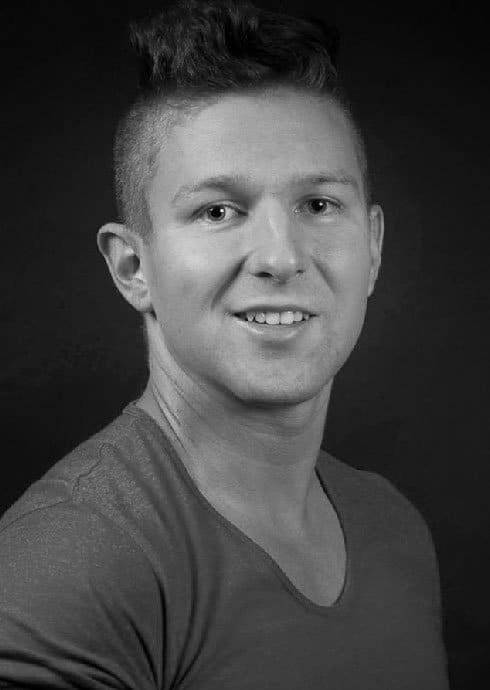 Kendall King, Marketing & Sales Lead

With a degree in Writing and a Masters of Research Kendall brings a vital edge to the Velocity Host team in 2020. With fresh ideas and 10+ years of experience across a broad spectrum of businesses personas. Kendall has your business covered.