Disaster

Recovery As A Service
Backup, Recover - Now Breathe.
DRaaS – Dsaster Recovery as a Service is key to keeping your business data safe by keeping a copy of your data in a remote location in the event of disaster.
DRaS can be used to backup Physical or virtual servers, block or file level data and NAS devices.
It's primary function is protecting an application or data from service disruption at one location by enabling a full recovery in the cloud or restoring the data back to a viable location.
DRaaS can be used in an Active/ Passive standby mode or as cold storage for recovery.
Here's Why Backing Up Your Data Is Crucial:
Safeguard Your Data: Keep a copy of your data in a cloud backup for when disaster strikes.
Compliance Policies: Cloud data backups are an important part of a holistic strategy for managing your data.
Business Continuity: Quickly recover from data loss and keep productive, what's your business worth?
Your Choice of Solutions...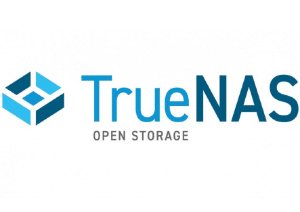 TrueNas ZFS replication is used to store an exact replica of your data remotely, ZFS snapshots are used to mark a point in time difference of data changed and only the changed blocks are sent to our DataCentre.
TrueNas - Enterprise ready and best in class data integrity

The No#1 choice in enterprise backup solutions Veeam is designed to meet any business objective for SMB's through to Enterprise deployments. Streamline backups for Physical or Virtual Servers running any operating system. Additional features include replication, DR - Disaster Recovery policies and Exchange mailbox recovery just to name a few.
Veeam - keeping your business operational after disaster strikes!
Follow backup best practises by having 3 copies of your data.  1. In production, 2. Local backup 3. off site backup
Storage Retention Periods
Create storage policies with retention periods like GFS - keeping nightly, monthly yearly backups as needed with automatic back up roll over.
Centralised administration
Allows for managing all backups and policies from an easy to use web interface.
Multiple Backup Schedules
Create more than one policy for each backup for greater flexibility to meet your needs.
Turn on encryption at rest so you know your data is safe even in the event of a data breach or crypto locker event.
Incremental (delta) backups for
lower bandwidth connections