Alternatives to Microsoft Office 365

Reading Time: 3 minutes
Microsoft Office 365 Alternatives
Microsoft has the biggest name in the business, especially when it comes to the Office productivity suite. With over 180 million monthly users it is hard to argue that Microsoft is a dominating force in the industry.
The good news is that Office 365 is not your only option, a growing number of companies have made significant developments and created their own productivity applications that offer spreadsheets, word processing and presentations, some of which challenge Microsoft's leading service.
The alternatives offer competitive pricing over an Office 365 subscription, some are even free to use. In Australia, the price of an Office 365 Business Premium plan starts at $17.20 per user/per month. If most of your staff require the functionality of a product like Office, the idea of reducing or removing an annual subscription from your budget might be very appealing.
If you are looking at minimizing costs without losing the ability to work with universal tools crucial to your business, then these solutions could be for you. Here are our recommendations for two great Microsoft Office alternatives.
LibreOffice
LibreOffice is the best alternative to Office 365 available right now. It makes it hard to justify handing over your hard-earned money for a monthly Office 365 subscription. LibreOffice is an open-source suite that receives constant updates to ensure stability and the delivery of new features. Not only does LibreOffice give Microsoft Office a run for its money with an expanded feature set, but it's also completely free for businesses to use as well.
The suite contains seven programs:
Writer (Word Processor)
Calc (Spreadsheets)
Impress (Presentations)
Draw (Diagrams)
Math (Formula Editor)
Base (Database)
Charts
Word, Excel and PowerPoint are the core elements of Microsoft Office's subscription, LibreOffice delivers these and more by providing applications outside the scope of Microsoft's offering. In addition to this, Office 365 isn't available for Linux and is not as polished on macOS as it is on Windows. LibreOffice works great on any of these platforms and is perfect if you are a Linux user or switch between multiple operating systems and need something that will work seamlessly. In addition, LibreOffice has excellent compatibility with Microsoft Office formats and provides support for an even larger number of file types outside the Microsoft ecosystem.
SoftMaker FreeOffice 2018
FreeOffice 2018 is another great alternative to Office 365 as it can create and open files that are compatible with Microsoft's core productivity suite. The developers have also placed an emphasis on the aesthetic design, you are given the ability to customize your workspace with a selection of classic and modern themes. With support for Microsoft file formats from 1997 onwards and the ability to export and convert documents to PDF and EPUB formats FreeOffice 2018 is a powerful offering.
The suite contains three applications:
TextMaker (Word)
PlanMaker (Excel)
Presentations (PowerPoint)
You will need to upgrade to SoftMaker Office Standard or Professional 2018 to unlock the full feature set, as the free version cannot spell check or use the thesaurus. This might be a deal-breaker for some but with upgrade plans starting at A$4.29 for the premium version, it's a reasonable asking price for such an impressive Office Suite.
If you are interested in learning more, you can contact one of our experts to find out which solution will work best for your business.
Comparison Chart:
| | | | |
| --- | --- | --- | --- |
| Features | LibreOffice | Free Office 2018 | Microsoft Office 365 |
| Cross-platform availability | Windows macOS Linux FreeBSD NetBSD OpenBSD Haiku | Windows macOS Linux | Windows macOS |
| Open Source | Yes | No | No |
| Available free of charge | Yes | Yes (upgrade available) | No |
| Insert PDF as an image into documents | Yes | No | No |
| Ability to edit/save PDFs | Yes | Yes (FlexiPDF) | Yes |
| Creation of Hybrid PDFs (ODF file embedded in PDF for full editing) | Yes | No | No |
| Import from raster graphics software:Adobe Photoshop (.psd) | Yes | No | No |
| Import of video and audio formats | Yes | No | No |
Related articles:
Why Open Source is Good for Business
Reading Time: 8 minutes The numbers don't lie. Realising the potential benefits, Australian businesses invested more than $2.3bn in CRMs in 2018 alone. This is a global phenomenon, with over 91% of companies with more than 11 employees now using a CRM. The gold rush for CRM software in Australia and abroad is also…
Read More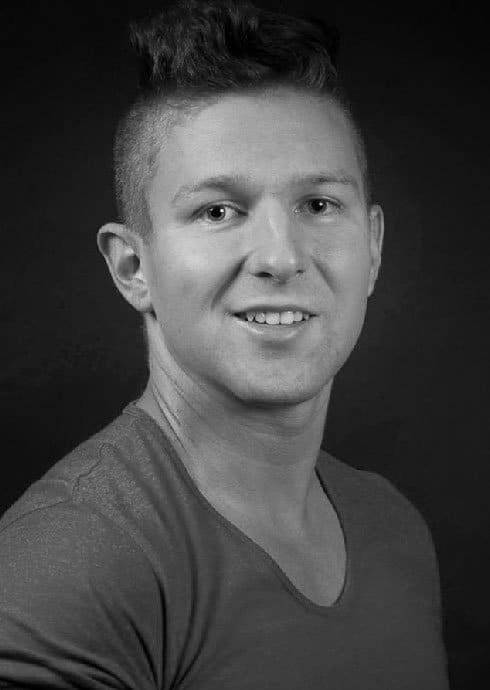 Kendall King, Marketing & Sales Lead

With a degree in Writing and a Masters of Research Kendall brings a vital edge to the Velocity Host team in 2020. With fresh ideas and 10+ years of experience across a broad spectrum of businesses personas. Kendall has your business covered.