Onsite help when you need it.
Is I.T. your core business ?
Well, even if it is, partnering with Velocity Host can help ease the pressures on your team, by using our experts for day to day I.T. support.
Our Australian based support team are here to help with your I.T. service needs. Velocity Host's Managed IT Services provide your business with the technical expertise needed to thrive in today's fast paced upside down world.
Our Managed IT Services can be consumed on site, where we come to you for hands on work, or remotely via a phone or screen share session.
Flexibility is the name of the game, consume as much or a little I.T. support as is needed.
Choose between ad-hoc pay by the hour IT support, billed per min or, for businesses that need more, we can work with you to plan out an I.T strategy to cover all aspects of your business' needs to meet any SLA - Service Level Agreement and policy requirements.
Customer service is at the forefront of every Velocity Host service, and with our Managed IT Services, every SLA customer has access to a dedicated account manager who can assist with fast turn around, to questions, or escalate support issues to our Data Center team.
With Velocity Host's Managed IT Services you get more than just an I.T. provider, you get a business partner who cares about your business as much as our own.
Helping you and your business... online
Managed services will shift your business from a reactive to proactive approach. By removing the high cost associated with the break/fix mindset it allows you to streamline your budget with a predictable monthly cost and improvement in staff/ user productivity.
We'll work with you to identify gaps in security and assist in reducing exposure to threat actors who can cripple your business.
Our friendly support team is 100% Australian. We pride ourselves on rapid response times, which means you won't be left waiting on hold for your problems to be resolved.
What are managed services?
Managed services are services provided by an external IT partner who offer ongoing support at a fixed monthly cost. No business is created equal and the level of support each business needs varies across the board, which is why we offer a variety of packages that can be tailored to meet your specific needs.
Our support desk is the only point of contact you will need. Our friendly and technically skilled team have you covered. If you have a problem, we'll solve it.
Velocity host offers IT support through tailored and proactive service. With a dedicated Account Manager who will assist you from the very beginning of the case until it is completely resolved.
Infrastructure Management
The modern business can't afford to cease operating due to technical issues and downtime. Our team can build and manage a technical solution based on industry best practices the way it's meant to be.
We can provide consistent monitoring of your IT infrastructure, regular backups and ransomware protocols to ensure your data is in safe hands.
Our experts can help work with you to design a DR plan to suit your business objectives:
How much data can your business afford to lose?
How long can your business afford to run without IT services in operation...
Too busy working in your business instead of on it?
There are only so many hours in the day (24 actually), constantly learning and adapting to new technologies to allow your business to grow can be hard, work with us to uncover business efficiencies, our team can help pinpoint areas for improvement to help get the best our of your day.
Support Program
Technical Support
Times

Pro Support

$150/ hour + GST min 6 hours/ month.

Premier Support provides high-touch exemplary IT support to our top-tier customers, through personalized and effective service executed through an account-dedicated Support Account Manager (SAM) who will assist you from the very beginning of the case until it is completely resolved.

Phone/web/SAM

Phone/ Web
7am - 9pm

SAM - Support Account Manager
Mon — Fri
8 am — 8 pm

Established Support

$150/ hour + GST min 4 hours/ month.

Production Support program provides extended support hours for remote software support services and fast response times for critical issues. To receive Production Support, all --- define terms here

Phone/web

Phone/ Web
7am - 9pm

Onsite
NBD

Start-Up Support

$150/ hour + GST min 2 hours/ month.

Basic Support program provides remote software support services during business hours as defined below, along with upgrades and updates to the products.

Phone/web

Phone/ Web
Mon — Fri
9 am — 5 pm

Onsite
TBA
Initial response / Time to site
Severity 1
30 Min/ 4 BH
1 Hour/ NBD
2 BH/ AC
Severity 2
30 Min/ 4 BH
3 Hour/ NBD
8 BH/ AC
Severity 3
30 Min/ 4 BH
6 Hour/ NBD
12 BH/ AC
Severity 4
30 Min/ 4 BH
8 Hour/ NBD
24 BH/ AC
AC - Additional Cost includes after hours
$250/ hour + GST
BH - Business Hours, Mon - Fri, 9am - 5pm
$150/ hour + GST
NBD - Next Business Day
$150/ hour + GST
All on site AH - after support at $250/ hour, will be deducted from pre purchased hours or at additional cost.
Severity 1
A business-critical software or hardware component is inoperable or unavailable; production system is down, or there is an emergency condition. An immediate workaround or solution is required. Examples: Internet/ phone outage caused by a hardware fault. Backups and schedules or a down/ offline production system cannot be restored. Application or system failure caused by an outage of some description.
Severity 2

Adversely impacting Production operations, but the production system is not down; product operates but is severely restricted. Examples: Production application response times or system performance is slow, but the system is available.
Severity 3

A non-production issue; the majority of functions are still usable, a limited condition that can be readily circumvented. Example: non- Production application response times or system performance are slow, but the system is available.
Severity 4

Minor issue or question that does not affect the product function, and can be readily circumvented. For example: "How to" questions; the text of a message or page of documentation is worded poorly or misspelled, General Feedback.
Does it cost to use SAM?

Yes all support requests are counted against your pre purchased support hour bundle. Once a ticket is opened this go's towards support hours.

We do have a "Fair Use" policy in place so just calling to speak with SAM to ask a quick question won't result in a charge.

What does support cover
IT support can cover any IT related issues you would like us to investigate, printer, phones, networking or even how to use Office if that's what you are chasing.
What Is "Time to site"
"Time to site" refers to the length of time we aim to get an engineer to site to perform on site tasks.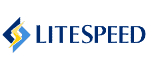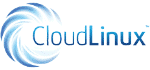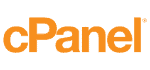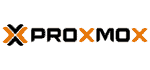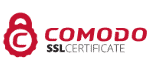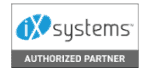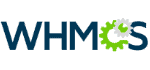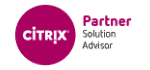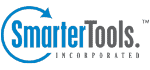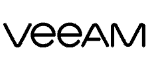 We're here to help. Call us to speak with a Solutions Expert who can answer any questions you may have.