Disaster Recovery
With Your Business
In Mind
Backup, Recover - Now Breathe.
Disaster Recovery As A Service
DRaaS – Dsaster Recovery as a Service is a key data recovery service for your business data.
Physical or virtual servers, block or file level, DRaaS is designed specifically for keeping a copy of your data available in the cloud for assess when your primary data is offline or destroyed.
Its primary function is protecting an application or data from service disruption at one location by enabling a full recovery in the cloud
DRaaS can be used in an Active/ Passive standby mode or as cold storage for recovery.
Here's Why Backing Up Your Data Is Crucial.
Safeguard Your Data
Keep a copy of your data in a cloud backup for when disaster strikes
Compliance Policies
Cloud data backups are an important part of a holistic strategy for managing your data.
Business Continuity
Quickly recover from data loss and keep productive, what's your business worth?
Centralised administration
Incremental (delta) backups for lower bandwidth connections
Multiple Backup Schedules

Storage Retention Periods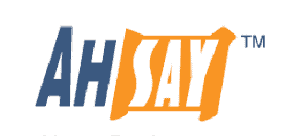 Excellent choice for SMB's looking for a simple elegant and easy solution to backup files, folders and Databases, Ahsay's makes backup files available from a web interface for download or can restore data back to its original location using the OBM desktop client.
Ahsay's - Simple, effective and affordable backup.


The No#1 choice in enterprise backup solutions Veeam is designed to meet any business objective for SMB's through to Enterprise deployments. Streamline backups for Physical or Virtual Servers running any operating system. Additional features include replication, DR - Disaster Recovery policies and Exchange mailbox recovery just to name a few.
Veeam - keeping your business operational after disaster strikes!
We're here to help. Call us to speak with a Solutions Expert who can answer any questions you may have.