Six Reasons Why Local Australian Web Hosting With a Reputable Provider Will Deliver the Best Return on Investment

Reading Time: 5 minutes
What is web hosting?
When building your first website, the first question that comes to mind is. Who should I host my website with? Or, if you're new to the game, you might be thinking what is web hosting?
Web hosting allows your business to post your website on the Internet. Velocity Host is a web hosting service provider. We provide the infrastructure and managed services needed to host your website so that it is live on the Internet.
The Internet is a mystical force, but the reality is that websites are stored on servers all around the globe. When we visit a website, we access a registered domain through our browser. Our computer will then connect to the website's server, which delivers the content directly to our screens.
As mentioned above, you will need a registered domain. These are available for purchase from various providers. If you're not sure on who to trust, your web hosting provider will help with the acquisition of your desired domain.
Why should I host my website locally?

Many small businesses give in to the temptation of hosting with bargain hosting providers who are situated overseas. We understand, when starting out every dollar counts, and if you can save a little bit of money, why not?
I'm glad you asked! This article is going to give you six reasons why hosting with a reputable Australian web hosting service provider will deliver the best return on investment for your business.
Reason 1: Faster when hosting locally
The need for speed has never been more critical to your brand, especially when competing with similar businesses in your area.
If you host your website overseas, it will suffer from slower site loading times. The information from your site needs to travel from overseas to Australia for your website to load on a device in Australia. If your competitors are hosting in Australia, they have a significant head start when it comes to ranking at the top of Google's search results.
Reason 2: Better for SEO
When a website is created, it is assigned an IP address, which is a unique code that helps identify the location of your website. Your IP address helps search engines rank your content to provide geographically relevant results to its users.
If your IP address is registered overseas, but your business is in Australia, search engines will view your website as being located overseas.
This is a big issue. Suppose your business is relying on an organic strategy such as SEO and content marketing. Hosting with an overseas provider, you are shooting yourself in the foot and potentially losing Australian customers as your website will not rank as well, which means your local organic visibility & traffic will suffer.
Reason 3: Legislative Protection & Data Privacy Laws
Australia's local privacy and data laws protect Australian businesses. However, if you are hosting your data with an international service provider, you must abide by the law of where you store your data. Depending on where your service provider is situated globally, different countries offer varying levels of protection, which means you could lose access to your data or revoke the privacy of your data.
Australian Hosting Means you will be subject to the rule of law here in the wonderful world of Oz. Our local privacy and data locality laws are put in place to protect our citizens.
There is one problem the Australian government didn't realise until 2020.
Even if you're hosting your data locally, but your service provider is an internationally owned companies, your data could fall under the jurisdiction of the companies country of origin.
Before the Australian government released their COVID19 tracing app, they decided to host our locally collected personal data with Amazon Web Services (AWS) in their Australian data centres. What they didn't know, because AWS is a US-owned company it falls under US laws. Even though the data resides down under, the data would legally be accessible by the US.
You can check out the full article here
Reason 4: Local support in your own time zone
No business can afford to lose business due to technical issues and website errors.
Time = Money
When dealing with an international hosting company, both time and money can be wasted due to the time zone difference between your web hosts location and Australia.
A problem that occurs on Monday morning could be happening at midnight on Sunday for your web host. There may be limited to no technical support until your international hosting team wakes up to an abundance of your SOS calls 9 hours later. I don't have to tell you about the devastating effect this can have for a business. If you are relying on your website as your primary source of revenue and lead generation, this could mean a significant loss of income until the problem is resolved.
Another note to add is security patching and updates are normally done during quiet low traffic times after hours, if your hosting in the US when its night time over there but peak business time here, would a system outage during upgrades be an issue for your business?
Reason 5: Relationship – knowing someone locally will help establish a 'real' business relationship

Whether I'm assisting a client or purchasing a product or service for my own business, I love to build long term relationships. Being able to put a friendly face to a name and having a dedicated account manager goes a long way to establishing a 'real' business relationship.
We've all experienced it. You call up Telstra to report a problem with your internet service. You are a faceless user where you are required to recite your customer number as a form of identification.
A great web hosting provider should know you by name. You should be able to call your account manager who will personally ensure that your query is resolved.
Reason 6: Giving back to the local economy
Now, more than ever, it has never been more critical to invest in our economy. Coronavirus has had a detrimental impact on Australia in so many ways.
Technology aside, we need to support all Australian businesses. From Australian produce to clothing or even hand sanitiser. We need to help each other to ensure our businesses thrive and flourish through this pandemic.
It is often tempting to purchase from international companies as they offer more for your money at a lower price. But as I have experienced, lower price usually means lower quality.
Why you shouldn't host your website locally
It wouldn't be a fair argument if we didn't cover the benefits of NOT hosting your website locally.
If your business is targeting an international audience, a local hosting provider will not offer the same advantages for your business. If your audience is global, then it makes sense to choose a hosting provider closer to your target markets location.
Hang on… what if my company is global and not tied to a single location?
Content Delivery Networks (CDN) is the answer.
CDN's creates copies of your websites static assets, images and scripts so they can be hosted in separate physical locations closer to your site visitors. If you are an Australian business that offers global products and services, it makes sense to have your website hosted in Australia.
However, a CDN enables you also to have your website content delivered in the US, UK or any location the CDN has a Point Of Presence (POP). Velocity Host partners with Cloud Flare a leading Content Delivery Network. We will cover this more in more depth in one of our upcoming articles.
CDN's provide a way to internationally deliver your website and reap the benefits of web hosting around the world.
Closing thoughts
At Velocity Host, we aim to provide the world's best web hosting service. We have helped thousands of Australian business increase their website speed, security and reliability at affordable prices.
If you would like to learn more about local web hosting and the positive impact it can have on your business, contact us today to book your free consultation session with one of our dedicated web hosting experts.
Reading Time: 8 minutes The numbers don't lie. Realising the potential benefits, Australian businesses invested more than $2.3bn in CRMs in 2018 alone. This is a global phenomenon, with over 91% of companies with more than 11 employees now using a CRM. The gold rush for CRM software in Australia and abroad is also…
Read More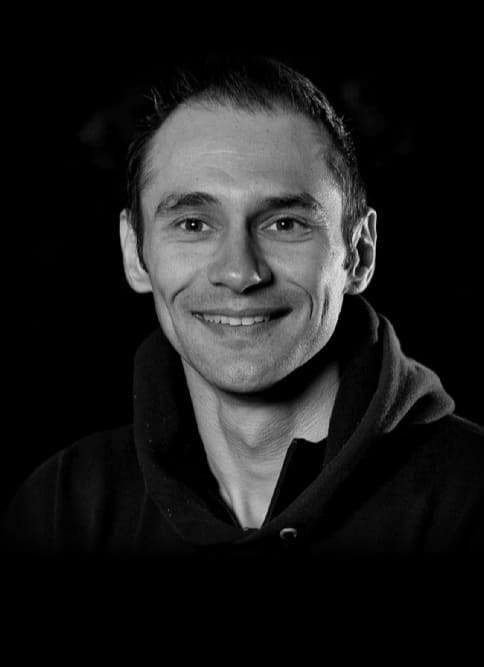 Gerardo Altman, Director of Problem Solving

With over 25 years' experience in the IT industry, Gerardo Altman is a key solutions architect and MD of Velocity Host, with a love for Tetris and complex puzzles of every nature you'll find me hard at work doing what I do best – finding solutions.