Australia's Best
cPanel Web Hosting - Seriously!
Thousands of Aussie businesses, big and small, trust Velocity Host as their web hosting provider for fast, highly secure and incredibly reliable cPanel web hosting in Australia at affordable prices.
Backed by our friendly expert Australian based Support Engineers, local enterprise-grade infrastructure and your own dedicated account manager, all adds up to no overseas call centres.
We've partnered with the highest quality technology providers, topped with personal service and support so you can rest assured as your business grows, we'll grow with you.
When we say we offer Australia's BEST web hosting, we mean it!
"Velocity Host has provided our expanding group with reliable, consistent and globally leading infrastructure. We got immediate and accurate support whenever we needed it – we are extremely grateful."
Premium Australian cPanel web hosting for your business
Fast
Unparalleled, HPE Enterprise hardware, performance and support.
VM hypervisor
SSD SAN storage
Safe
Backed up nightly to dedicated repository in the same Data Centre.
Australian Tier 4 data centre
DDOS Network Protection
Server Monitoring
Highly Available
Clustered architecture relocates your VM to a new host in seconds.
Redundant IP Network
Automated Backups
Free SSL Certificate
(vh) cPanel shared web hosting automatically deploys and renews your free Comodo SSL every 3 months keeping communication between site and visitors secure.
CloudFlare CDN
CF is the worlds leading content delivery network distributing your data to visitors across the globe at break neck speeds.
Managed Web
Looking for a little more hands off? With managed web our team handles every aspect of cPanel hosting.
DOS Protection
Adaptive firewall and intrusion detection protects your data from attack. Imunify Security detects malicious behavior on your site and blocks offending intruders from access.
Guaranteed Resources
CloudLinux LVE guarantees CPU, Memory and Disk IO to every account making sure the best performance is guaranteed.
LiteSpeed Web Server
Up to 50% greater performance than Apache with mod_php. LSAPI means faster, more stable dynamic web pages.
Malware Detection
Imunify Security works tirelessly scanning your files looking for Trojans and code injections, when found they are locked up in quarantine for further inspection.
Acronis Self Service Backups
Acronis takes a daily backup of every cPanel web hosting account and keeps a copy for 14 days allowing you to restore to any given point in time.
Unparalleled Security
Every cPanel web hosting account is caged within it's own virtual environment, compromised accounts won't allow the attack to spread through the system.
Velocity Hosts primary data centre is located at Micron21 in Melbourne East, additional pop sites include Primus/ Commander in Melbourne, Next DC Sydney, Singapore, USA and Europe. (vh) own all of our servers and infrastructure.
SMB packages are designed to support 1 primary cPanel account, additional websites can be hosted under the primary account as an Add-On domain. Established and Pro plans allow for additional websites to be hosted, these additional websites will impact the performance of the primary domain, we recommend individual plans for sites that require maximum performance from their hosting environment.
Yes, PHP 7.4 is fully supported as well as PHP 5.3, 5.4, 5.5, 5.6, 7.0 and 7.1 , 7.2, 7.3.  You can select different PHP versions on a per account basis.
Yes, both SFTP and SSH access are available on all plans.
Absolutely. Simply select which CMS you would like installed during checkout and we will take care of the rest for you.
Yes, both WP-CLI and Drush are pre-installed on all of our servers. They are ready to use.
Git is available. Many clients use our plans in conjunction with a repository service. We are currently working on implementing an SVN solution for clients.
Yes, all sites and other data such as email messages are backed up every night and stored off server. We recommend customers also download their own backups through cPanel for local storage.
Yes, we provide a 99.9% uptime Infrastructure and network guarantee. Our plans all provide automatic server failover so you're never at the mercy of a single server.
Yes, all of our plans come with a no-risk 60-day money back guarantee for the hosting portion of your package. There are no facilities to credit domain name registration but domains can be migrated to a different registrar. (We will retain .au 2 years – $27.90 and .com 1 year – $13.95 on request of 60-day money back guarantee).
Yes, we provide Reseller Hosting packages that allow for the hosting of "Multiple Sites. Each reseller package allows each of your clients to have their own cPanel login and access to their own resources.
Reseller packages should be used if providing hosting to others, e.g. for web designers or developers or if you wish to host multiple websites each with their own dedicated resources for best performance.
The reseller "Managed Web" add-on provides private DNS name servers (e.g. ns1.yourdomain.com and ns2.yourdomain.com instead of ns1.webhostingresellers.com.au and ns2.webhostingresellers.com.au). Velocity Host also allows cPanel white labelling for your brand.
Most accounts are setup automatically in less than 5 minutes. If you've not received your welcome email within 1 hour after ordering please check it has not been caught by your SPAM filter. Please contact our sales team if you still can't find the email – sales@velocityhost.com.au and quote your domain or account name in the subject field.
Yes, Velocity Host has implemented the Let's Encrypt SSL project; a free, automated, and open certificate authority (CA), run for the public's benefit to provide SSL certificates. You can turn on SSL for any of your sites through cPanel without incurring any SSL certificate or dedicated IP costs.
If moving from another host that uses the cPanel control panel we can move the first 10 sites for free. The next 11 to 21 sites are billed at a one-time fee of $5.50 per site and 21 or more sites are billed at a one-time fee of $2.20 per site, inclusive of GST. Simply open a technical support ticket after account activation requesting this service.
Moving sites from a non-cPanel server to a cPanel server needs to be handled manually. This process can be quite time consuming. Transfers from non-cPanel servers are billed at a one-time fee of $110.00 per site. This service can be ordered during checkout using the "Assisted Migration" option.
We accept payment by Visa, MasterCard and American Express.
As your business grows, sometimes website visitors can increase your monthly traffic usage. Our AUP – Acceptable Use Policy – allows for spikes in traffic of up to 20% in any given month. After this limit is reached the account will automatically be temporarily suspended. Don't worry, we can unsuspend the account! Just let us know what's happened and we'll work with you to find a solution that works for everyone.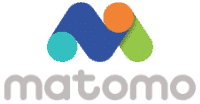 In today's world, online privacy matters, and that includes for your site visitors as well.
Many site owners and developers are becoming increasingly uncomfortable with the amount and depth of data being collected through the use of the big G's Analytics or 360 programs; some of which has little or no use to a large majority of website owners. The fact that this data is collected and stored by the big G, is one of the main triggers to the EU's GDPR privacy rules.
While we understand that for many, Google Analytics is their go to, in response to the needs for a privacy orientated analytics solution, we offer a Velocity Host hosted Matomo account as part of our website hosting plans.
Matomo is an analytics suite used by the likes of NASA, United Nations, Amnesty International, Red Bull, the European Commission and many more spread over 190 countries.
You can learn more about Matomo and its privacy first analytics here

We grow with you with our stress-free, easy upgrades, no lock-in contracts and all backed by our 30-day money back guarantee, if you are not totally satisfied with our hosting.
A perfect fit for individuals, SMB's and bloggers just starting out with low traffic web sites.
Unlimited Email Accounts (POP/IMAP)
Self-service Backups & Restores
Live Chat & Email Support (8.30am-6pm)
($99 ANNUALLY – 2 MONTHS FREE)
Great for businesses looking to improve site performance – basic shopping cart, blogs and small catalogue sites.
Unlimited Email Accounts (POP/IMAP)
Self-service Backups & Restores
Live Chat & Email Support (8.30am-6pm)
($198 ANNUALLY – 2 MONTHS FREE)
Keep pace with the growing volume of site visitors, step up to dedicated VDS resources with Pro.
Unlimited Email Accounts (POP/IMAP)
Self-service Backups & Restores
Live Chat & Email Support (8.30am-6pm)
($330 ANNUALLY – 2 MONTHS FREE)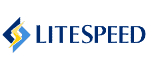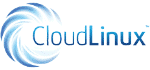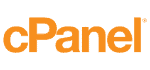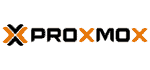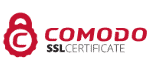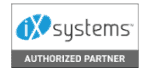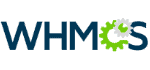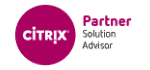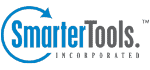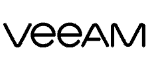 We're here to help. Call us to speak with a Solutions Expert who can answer any questions you may have.