How to choose the best Email provider in Australia

Reading Time: 4 minutes
What Is the Best Email Hosting for Businesses in Australia?
With the rise of Instant Messaging services such as Microsoft Teams and Slack, are they replacing Emails as the primary form of communication for businesses?
86% of professionals prefer to use Email for business purposes.
Cloud technology has made it simple for businesses to remove their costly onsite servers and migrate their mailboxes to hosted email solutions. This has significantly lowered the barrier of entry for small to medium-sized business.
If your business uses @gmail.com, @bigpond.com or any @un-originaldomain.com, it has never been a better time to create and own a custom Australian email address.
But where do you start? With so many options available, it can be overwhelming to find the perfect host for your Email.
Don't worry. This article will outline what you need to look out for when trying to select an email provider.
Email Hosting vs Web Hosting
Why you should host your Email on a separate server
Contrary to popular belief, website hosting and email hosting are two completely different services you can host in separate locations. But why would you want to?
We strongly recommend that you host your Email on a different server to the one that hosts your businesses website. Of course, this will make your hosting costs more expensive, and a lot of business owners decide that this is an area where they can save a few dollars, because what are the chances of something terrible happening right?
Here are the benefits of hosting your emails separately to your website:
Improve reliability and availability
It's inevitable. Things will go wrong in any given situation if you give them a chance (Murphy's Law).
Hosting your Email with a different provider doesn't guarantee that you won't experience downtime. However, it drastically improves your availability. If your website goes down, your customers can still contact you via Email and vice versa.
Downtime can happen whether you're hosting with the most reputable hosting provider or $1 crazy bargain domains. Don't believe me? Microsoft suffered a colossal outage on September 28, 2020, which impacted Outlook, Office 365 and Teams.
Hosting in different locations doesn't guarantee you will never experience downtime again. However, it does mitigate the risk of you going entirely offline, sending your business back to the stone age.
Hidden nasties to look out for when choosing an email hosting provider

Shared hosting
There are many risks associated with using a shared email hosting environment. They are more prone to cyberattacks. Also, if anyone on your server starts sending spam, it puts your businesses reputation at risk.
Everyone inside a shared hosting environment are all using the same IP address. This means if one user is blacklisted, everyone in that shared environment will be punished by association, and as a result, emails from your domain will be blocked.
Have you ever had a luxuriously hot shower in the middle of winter, and then. BANG. A stream of ice-cold water that shocks you to the bone because someone flushed the toilet? Welcome to shared hosting.
There is only limited bandwidth to go around, and you are all using the same CPU, memory and hard drive. If the server becomes overloaded or swamped, it will cause it to stop working.
The low price of shared hosting is its main benefit, but you pay for what you get.
There are ways around this. You can opt for a Virtual Private Server (VPS). However, before you go down this road, check to see if switching to a dedicated hosting plan is more cost-effective and better suited to your needs.
Hidden costs and user counts
What if I told you that you could buy a brand new 2022 Lamborghini starting at $10,000!
Well… that's only for one wheel, the rest of the car will cost you $500,000.
While this is a ridiculous example, I've seen: "Email hosting starting from $1."
Don't take the bait from claims like this.
If you don't know what to look for when selecting your email hosting plan, many of these cheap email hosting providers will upsell you every step of the way with optional extras. Because these plans are so cheap, many businesses find that they need to include all of the "optional" goodies for the plan to meet their needs and requirements. In the end, the price per user can be $10+ per month – not so cheap after all.
Our advice is to find a transparent provider with their pricing structure and have a hosting plan that meets your business requirements without the need for nasty upsells.
Inbox Zero
Nothing is sweeter (or scarier) than having 0 emails in your inbox. It has become a daily ritual for many workers to end the day with no emails outstanding. The concept is to deal with every Email as it comes in and either delete or archive each one. I take my hat off to those who have mastered this art, I call my Inbox Ground Zero (yeah it's a mess).
Why am I mentioning this?
As a business owner, it is essential to understand how your staff are using their email platform. If your employees are deleting all of their emails, do you have the correct protocols in place? How will you recover or retrieve this data if it needed some time in the future?
Having the ability to retrieve any email at any point in time is critical for some businesses. If you fall into this category, you need to consider how much storage you will need to backup your database, how often your data is backed up and if you have a disaster recovery plan in place.
If you are a firm believer in Inbox Zero, and it's not critical that your emails are archived and backed up, you can save yourself some money and enjoy the perks of having a clean Inbox.
If you would like to learn more about Email Hosting in Australia and what features will best suit your business requirements, please feel free to contact us and book in a free consultation with one of our Email experts.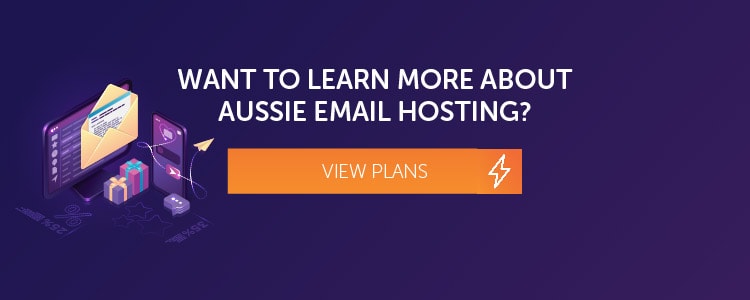 Reading Time: 8 minutes The numbers don't lie. Realising the potential benefits, Australian businesses invested more than $2.3bn in CRMs in 2018 alone. This is a global phenomenon, with over 91% of companies with more than 11 employees now using a CRM. The gold rush for CRM software in Australia and abroad is also…
Read More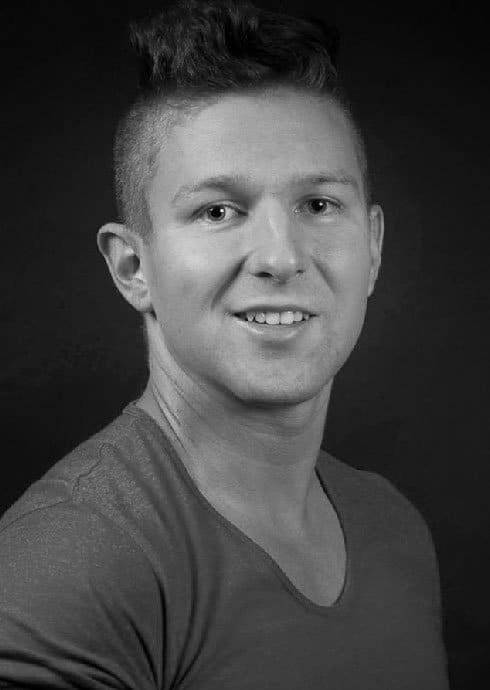 Kendall King, Marketing & Sales Lead

With a degree in Writing and a Masters of Research Kendall brings a vital edge to the Velocity Host team in 2020. With fresh ideas and 10+ years of experience across a broad spectrum of businesses personas. Kendall has your business covered.