Benefits of Creating a Professional Business Email Address in Australia
Reading Time: 5 minutes
Reading Time: 5 minutes
Almost half of the people surveyed by Litmus say that the first thing they check when deciding to open an email is who it is from.
If your emails aren't opened by your recipients or sent straight to their junk folder, your johnnyboy308@gmail.com email account could be the main culprit that compromises your business efforts when engaging with clients.
What are the benefits of having a professional email account?


Perception of how you manage your business
The sales pitch behind owning a professional email account is; "you only have one chance to make a first impression". While this is true for cold emailing and mass mailing lists, it's not always true in real-world business situations.
Picture this scenario:
You attended an exclusive event and had many fruitful conversations with some VIB's (Very Important Businesspeople). You've made a great first impression, and they have exclaimed how they want to do business with you. They shake your hand and slip you their business card. Done deal, right?
Well, johnnyboy308, when you send your follow up email and the VIP's see your @gmail.com handle, you would have to be the Hugh Hefner of suave and charm (and offered one hell of a business opportunity) to elicit a response.
Not only does this waste your time, but you are also putting yourself in an embarrassing situation. If you are serious about your business, create an Australian email account to match your business. Seriously!
Trust and credibility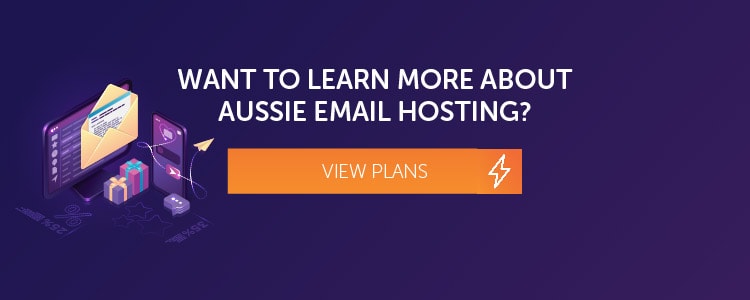 Who would you rather buy a pair of headphones from? JB HIFI, or the man standing outside the shopping centre wearing a trench coat?
Even if you slip the dude a $50 note for a pair of $400 headphones, you know it's a dodgy deal, and if the headphones could be faulty, you can guarantee he won't be standing in the same spot tomorrow.
Next time you send a business email from @gmail.com, picture yourself as the man in the trench coat. "Hey bro, want to buy some cheap headphones? It's 100% legit, I promise!"
Protects your business-critical data
Companies like Google care about your data. They care so much because they scan your emails and sell your information to 3rd parties for targeted advertising purposes and a massive profit, of course.
Investing in a professional business email account not hosted by gmail safeguards your business and data, ensuring that your emails will be secure and accessible. It is crucial to host with a company that backs up your data and has contingency strategies in place to ensure your business is best protected against cyber-attacks and downtime.
If you're not backing up your data consistently, you are putting your business at risk of losing all of your emails and attachments.
Benefits of creating an Australian (.com.au) email address


Where is your business based?
If your clientele primarily resides in Australia, it makes sense to purchase a .com.au domain. It helps Google and other search engines direct traffic to your site from Australian users.
Do you have plans to scale your business globally?
Scaling your business is daunting to think about, especially if you are a start-up. However, the future has a funny way of surprising you. You never know, your product or service could expand globally in 2 years, 6 months or be an overnight success (10 years in the making).
If you think there is even a slight chance your business might expand overseas, it's a great idea to register your domain with both .com.au and .com.
Is your domain name already taken?
I've come up with some great business names, only to find out the domain was unavailable. There are domain brokers who will contact the owner of your desired domain name and negotiate a deal to purchase. However, this comes at a premium price, and when I say a premium price, I'm talking about four figures and up.
Eligibility rules prove you're Australian
Anyone can register a .com or .net domain. However, there are eligibility rules that must be met to acquire a .com.au address. This is great as it prevents people from overseas registering (poaching) the names of Australian businesses. To apply for a .com.au domain, you need an ABN/ACN and a Registered Business Name.
Symbol of recognition and trust
Having such stringent guidelines in place helps prove that you're a legitimate Australian business.
Of course, this is not a 100% guarantee, and bad actors will always find a way to exploit the system. Australian consumers recognise and trust businesses with a .com.au extension. Most Australian consumers actively seek out websites with .au attached. You can have the best web developer in the world, but having a .com.au adds an extra level of trust money, and design skills can't buy.
Help improve your Google ranking – especially for local search results.
Google loves to track its user's location 24/7. While this is scary for the privacy and freedom of humanity, it's great for businesses (and Google).
Having .com.au at the end of your domain indicates to Google that you are a legitimate Australian business. Australian consumers are much more likely to favour .com.au over .com in the search results. So in a way, Google rewards you for being an Australian business.
BONUS TIP: We highly recommend that you sign up for a free Google My Business (GMB) account as well. GMB instantly boosts your local presence and helps you rank highly in local searches. We have a dedicated article on Local SEO and Google My Business which you can check out.
Does your domain name matter?
Domain names help reinforce your brand to existing and potential clients. For Australian businesses having a .com.au domain is a great foundation. If you want to take your business to the next level, you will need high-quality content and Search Engine Optimisation (SEO) to ensure your online presence provides a great user experience.
If you would like to find out if domain names or getting started with setting up a professional email account, please contact us and one of our Email experts will be more than happy to have a chat and help set you up with your dream domain.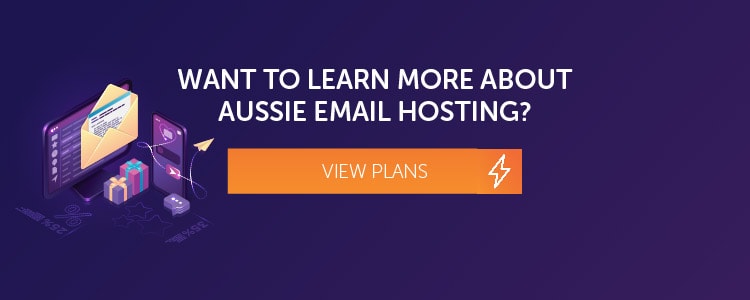 Reading Time: 5 minutes Feeling unappreciated is the number 1 reason customers switch to a different product or service. Outstanding customer service has never been more critical, especially during COVID-19. If anything, the pandemic has raised customer expectations. Gartner predicted in 2014 that 89% of businesses would start competing on the quality of their…
Read More
Kendall King, Marketing & Sales Lead

With a degree in Writing and a Masters of Research Kendall brings a vital edge to the Velocity Host team in 2020. With fresh ideas and 10+ years of experience across a broad spectrum of businesses personas. Kendall has your business covered.