Best CRM Software in Australia for 2022

Reading Time:
8
minutes
The numbers don't lie. Realising the potential benefits, Australian businesses invested more than $2.3bn in CRMs in 2018 alone.
This is a global phenomenon, with over 91% of companies with more than 11 employees now using a CRM. The gold rush for CRM software in Australia and abroad is also not about to slow down, with estimates that the global CRM market will top $96 billion by 2027. That's more than double its current value ($41 billion) at a CAGR of 11.1% per year.
So, why rush? What's so valuable about CRMs?
As the name suggests, customer relationship management software gives companies unprecedented oversight over their customer data. This data can be used to deliver a personalized experience, improve customer support, boost speed to market, segment customers, generate reports, and automate many everyday processes and workflows, amongst others.
The end goal is to increase revenue by delivering thanks to higher conversion rates, happier customers, and lower costs.
However, there is no one-size-fits-all CRM that's the best for all businesses. By learning about some of the top products on the market, you'll be better able to choose an optimal solution for your business needs. With that in mind, here are some of the best CRM software in Australia today:
Salesforce
Salesforce markets itself as the world's #1 CRM. While that's up for debate, they certainly are the world's most popular CRM, with a 20% market share. Salesforce has built a reputation for being reliable and highly customizable with an absolutely massive ecosystem. With a global footprint, it's no surprise that Salesforce is one of the few CRM systems in Australia with a physical presence here.
That ecosystem is powered by a vast selection of first and third-party apps available in Salesforce's AppExchange. Despite their worldwide renown, Salesforce attempts to offer something for everyone, from small, local businesses to multinational corporations.
The breadth of Salesforce's target market is also evident in its pricing. Solutions aimed at small businesses, such as its Sales Cloud or Service Cloud, start at only $35/ user/ month. Sales Cloud is by far and away its most popular CRM for SMBs with tools to find leads, manage customers, forecast sales, make multi-channel sales, get real-time insights, collaborate, and automate workflows and processes.
The pricing is divided into four tiers at $105/user/month, $210/user/month, and $420/user/month. The higher the tier, the more advanced features you unlock and better support and higher allowances for campaigns, workflows, and apps. However, as soon as you start heading toward a full-fledged ERP, the pricing can skyrocket to tens of thousands of dollars.
However, there is a catch. Salesforce's tremendous popularity has led to a demise in the quality, availability, and reliability of customer support, particularly if you're on one of the lower-tier plans. The software also has a relatively high learning curve due to the overwhelming number of features.
Pros
Highly customisable and feature-rich.
Massive app marketplace.
Superb automated workflows and approvals
Cons
It can be expensive.
Relatively high learning curve.
Zoho
Zoho is not far behind Salesforce in the popularity stakes and is close to being a household business CRM name. Like Salesforce, Zoho has a strong presence in Australia with local offices. Zoho currently powers over 250,000 businesses across 180 countries.
Zoho positions itself as an all-in-one CRM for every business and industry. The upside of this approach is that you are less reliant on third-party apps for specific features and capabilities.
Zoho CRM's pricing packages rely on 4 tiered plans and several add-on suites. These suites cover specific business areas, such as finance, office, etc. Depending on your needs, this can either be somewhat confusing or highly cost-effective.
While not the most affordable, Zoho's pricing still falls within a reasonable pricing range, starting at $22/user/month. Zoho's other packages are priced at $35.20/month, $60.50/month, and $80.30/month. If there's one complaint here, it's that features are highly stratified between the plans, making it hard sometimes to settle for a lower-tier option.
Zoho still offers a free CRM plan but it has been paired down somewhat in terms of features. However, with up to 3 free users, reports, and the absolute essentials for CRM functionality, it's still quite generous.
One of Zoho's more unique features is in Canvas. This tool allows you to redesign the UI of your Zoho app to suit your preferences and working style, using a WYSIWYG-style editor. Similarly, the Wizard tool lets you completely reconfigure how your data is used to create records.
Pros
Generous free plan.
Impressive AI capabilities.
Customize your dashboard UI.
Cons
Steep learning curve
Heavily price-gated features
Velocity CRM (Powered by Odoo)
Velocity Host is a proudly Australian Infrastructure As A Service (IaaS provider). We offer a range of Data Center Virtualisation solutions for SMBs in Australia and New Zealand. That also includes a CRM solution built on top of the powerful and versatile Odoo ERP platform.
Odoo has been around since 2005 and currently has over 7 million users. Throughout this time, and thanks to the active community around it, Odoo offers unprecedented extensibility thanks to over 30 in-house and 16,000 third-party apps.  These apps cover nearly any business needs you can think of, including sales, finance, human resources, inventory management, marketing, productivity, etc.
Conventional Odoo comes in two flavours: Community Edition (CE) and Enterprise. CE is a free, open-source, paired-down ERP and CRM solution that allows for extensive code-level customisation. Enterprise, however, is a closed-loop, proprietary software solution with a per-app/per-user pricing model.
Odoo could be the best CRM software in Australia by itself. However, Velocity has taken this idea and ran with it to provide a unique offering. Built on the Community Edition (CE) Odoo license, Velocity has used the modular and customisable nature of Odoo to its advantage. How? By building custom apps and plugins that enhance the capabilities of the vanilla Odoo CE software.
This has allowed Velocity to deliver a powerful, nuanced CRM solution at an affordable price point – called Velocity CRM (or vCRM). The tool covers all the bases you'd expect from a modern CRM, such as customer management, sales pipelines, reports, quote conversion, contact lists, and communication and collaboration tools.
However, it also has plenty of unique capabilities to offer. For example, fully-integrated WordPress lead capture emails that automatically populate fields in your CRM. Not to mention the ability to import WHMCS contacts, schedule meetings, pre-made email templates, and more. It's these unique features that sealed Velocity CRM's place in this best CRM for small businesses in Australia list.
Another strong advantage is that you'll benefit from customer support from the Velocity Host team. If you're looking for CRM software in Australia, it's always an advantage to have local support at your disposal.
Pros
Highly modularised and customisable architecture
Affordable and scalable pricing
Integrated WordPress lead capture forms
No price-gating of features.
Cons
Setup can be complicated when attempted alone.
UI (User Interface) has limited customisation.

Less Annoying CRM
Less Annoying CRM was launched by two brothers – Tyler and Bracken King – in San Fransisco in 2009. With 19 employees, Less Annoying CRM is still a smaller company. However, they have an impressive offering with over 25,000 customers across the globe – many in Australia.
As the name suggests, Less Annoying CRM focuses on providing a simpler and more intuitive CRM experience. Particularly one that's easier for inexperienced users to pick up and run with.
In line with that goal, Less Annoying CRM offers some of the simplest pricing on the market. It costs just $15/month/user – no pricing tiers, hidden fees, or contracts. That means that every Less Annoying CRM customer gets access to all that the platform offers with no price-gating.
Sure, Less Annoying CRM might lack some of the cutting-edge AI, reporting, and data handling capabilities that some market leaders have. However, it still covers everything a small-to-medium business needs, such as contact management, calendar & tasks, leads & pipelines, communication & collaboration, and custom fields.
Although they might not offer industry-specific suites or packages, there are industry templates that will help streamline the onboarding process.
What's more, customer reviews for Less Annoying CRM are glowing. Not only are customers pleased with the availability but also with the level of personalized care they receive.
Pros
Intuitive, easy-to-learn UI.
Outstanding customer support.
Simple, scalable, and affordable pricing.
Cons
Somewhat basic reporting.
Monday
Monday is more than a CRM. Indeed, it's more than a typical business ERP. It's a cloud-based platform and ecosystem that provides powerful business tools and allows users to create their applications and work management software.
That being said, Monday still offers a standalone CRM suite called Monday Sales CRM. One thing that stands out about all of Monday's products is the modern and user-friendly UI.
Unlike most other CRMs, Monday doesn't charge per person but per a group of people. So, your options are to license the software for 3, 5, or up to 200 users in increments of 5. While that might seem slightly inflexible, the good news is that it typically works out relatively cheap per user.
For example, the basic plan starts at just $33/month or $11/user/month. Even the most expensive Pro plan works out at $22/month/user. If you happen to have a small team, Monday can easily be one of the best CRMs for small businesses in Australia.
There is also a Free-forever plan for up to 2 users that allows you to create unlimited boards and docs and access over 200 templates. However, you'll miss out on the whole CRM experience on mobile and API access.
Unfortunately, the tiered pricing structure means that features and allowances are heavily price-locked.
Pros
Plans work out cheaply per user.
Modern, attractive, and intuitive UI.
Powerful in-app automation and workflows.
A huge number of templates.
Cons
No per-user pricing.
Heavy feature gating.
Clunky navigation mechanisms.
Apptivo
Like Monday, Apptivo has evolved into an expansive ecosystem of cloud-based business apps and solutions of which a CRM is only one part. Apptivo relies on a modular, app-like design with CRM apps for managing contracts, analysing competitors, sales planning, territory management, customer management, contacts, work orders, and leads and cases.
On top of being an all-in-one CRM, it also features in-depth integrations with around 30 third-party services. This includes G Suite, Office 365, PayPal, WordPress, and Slack.
Apptivo provides a free Starter plan that limits you to 1 user, 8 apps, 500MB of file storage, and no third-party integrations. The paid plans start at just $12/user/month (if billed annually), going up to $20/month. With each higher tier, you unlock more file storage per user, more integrations, and more advanced e-commerce, CRM, and business tools.
New customers can take advantage of a pretty long 30-day trial to test the platform. Apptivo will also provide a one-on-one demo. So, you have the opportunity to make sure whether it's for you or not.
While you can't customize or redesign the entire UI, Apptivo lets you customize how your apps are presented. For example, rearrange the items in the menu or shift the view to something like a sandwich dropdown. It just helps you declutter the interface or streamline navigation to your liking.
Pros
A comprehensive set of CRM tools and features.
Somewhat customizable UI.
Free for one user.
Cons
Storage Limits and price-gated features.
Performance is not always on par.
The interface is not the most modern.
Hubspot
Hubspot puts a lot of its stock into being a "Free CRM Software With Something for Everyone." And, it is a very generous free plan with no time limits, up to 1 million contacts, and up to 1,000 users. From a features perspective, all the essentials are also covered, such as a reporting dashboard, company insights, sales tracking, and pipeline management. Not to mention communication tools, such as email tracking, chat, and a meeting scheduler.
Hubspot is also popular for being one of the more beginner-friendly CRMs. Put all of that together, and you have a pretty attractive package for burgeoning SMBs on a tight budget. However, does the free plan alone qualify as one of the best CRMs for small businesses in Australia? Probably not.
As they say, nothing good in life comes for free. And Hubspot does offer a paid enterprise version with more advanced and necessary features for larger organisations. This includes premium support, enterprise-grade security, and over 1,000 third-party integrations.
Pricing for the enterprise plan starts at a relatively high $/month for two users. The other plans are significantly more expensive at $1,150/month for the Professional plan with five users and $4,610/month for the Enterprise package with ten users. You can then tack on extra users on a one-by-one basis to any plan. That costs $38/user for the Starter Plan, $140/user for Professional, and $170/user for Enterprise.
That's obviously a massive markup in price and quite steep compared to most alternatives.
Pros
Highly competitive free-forever plan.
Plenty of content creation tools (CMS, emails, etc.)
Over 1,000 third-party integrations.
Cons
Paid plans are costly.
Limited support on the free plan.
Conclusion
Whether you're looking for CRM software in Australia or abroad, there are thousands of options to choose from. A CRM will play a crucial role in managing customer relations and optimizing your entire sales process. So, choosing the right one is vital to the success of your business. While this list is not definitive, this list of the best CRM software in Australia will give you a solid starting point to benign your search.

Reading Time: 4 minutes It's never been more important for businesses and individuals to have a strong, compelling online presence than it is today. More and more prospective customers and clients rely on the internet to find service providers, which is why it's so crucial that you make it as easy as possible for…
Read More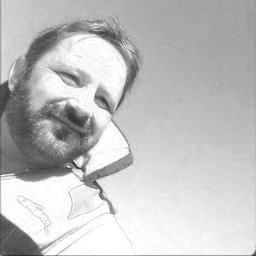 Darren Wall
Darren Wall has been writing about business, technology, and finance topics for twenty years. His work has received starred reviews from readers and companies the world over.