Odoo Community vs Enterprise


Reading Time: 6 minutes
Odoo Community Edition vs Enterprise
Odoo is an all-inclusive open source solution for enterprise resource planning (ERP) its designed for businesses of any size and can be configured and customized to suit all your business needs.
If you're looking for a better overview of Odoo check out Introduction To Odoo ERP.
Odoo offers two versions:
• Odoo Community (free/open source)
• Odoo Enterprise (paid license closed source)
With an abundance of features to choose from and the options of a paid enterprise version thrown in the mix, it's crucial to understand precisely what systems and processes your business requires.
What is Odoo Enterprise?
On the surface, Odoo Enterprise appears to be the same as the Community version with the addition of premium applications and modules.
So, by paying for Odoo Enterprise is the only difference a few paid apps?
A simple yes or no would be too easy. Odoo Enterprise expands on the foundation of the Community version. There is a vast library of additional modules that integrate seamlessly together straight out of the box.
Don't write off the Community version just yet.
If you are willing to invest the resources, a developer can work with you to build customised modules. Many of the Enterprise "premium" apps require a monthly license fee – per app, per user. The more modules you need, multiplied by the number of staff that need to use the ERP system can quickly add up.
For some businesses time to market is essential and waiting for customisation's to be made in Odoo Community may not be every business's cup of tea, with Enterprise many additional features have been added to accommodate for faster time to market.
You can still add further customisation to Odoo Enterprise but for many businesses Enterprise may be enough to meet initial requirements.
Think of it this way with Odoo Community its a lower entry cost of ownership which will work for many businesses, as your business requirements grow customised modules can be added which will be an upfront cost for development work.
With Enterprise the additional features may already there and the reoccurring cost each month will be higher with the ability to use the additional features straight away and the overall cost over time may be higher as well.
At the end of the day there is always a cost to business, by having both options you can choose how to grow into your Odoo solution to meet your exact business requirements.
When developing custom modules, they can better suiteyour business needs and requirements, while removing the burden of monthly licensing fees associated with pre-built plug-ins.
Modules and Features

Paid and free modules are available from the Odoo App store, which are all compatible with both Community and Enterprise versions.
Odoo can scale to companies of any size. The reason why it is one of the most scalable ERP solutions available right now is due to its modular structure. You can customize everything through database configuration and modules.
Pricing
While Odoo Community is technically "free", unless you decide to self-host there will be a recurring hosting fee. Hosting can start as low as $38.50 per month for a virtual server running Odoo for an unlimited number of user licenses, additional server management fees can apply if you wish to pass the burden of server management to a hosting provider, that's a pretty sweet deal when you consider the per user cost of other solutions like Sales Force start at $35 per user monthly for a minimal feature set.
Additionally, Enterprise has an additional licensing cost, which gives you access to premium features and modules that are absent from the Community version.
If you decide to avoid yearly licensing costs and build your platform from the Community edition, your initial investment will be higher unless the stock modules are sufficient for your business needs. If not, you will need a developer to build and customize your platform, or you can opt to go with Odoo Enterprise and the premium modules.
With Odoo Community Having total ownership over your ERP system is a unique selling point for many businesses. Not only does this increase your privacy and security, but it also safeguards your business against any unwanted changes or price increases to business-critical modules.
Odoo grows and evolves with you as your business requirements change.
If the features of the Enterprise edition are not significant enough to justify its licensing fees, the Community edition is just as capable.
If I need to pay for Odoo Enterprise, why not pay for a commercial solution like Salesforce or Netsuite?
Even though Odoo Enterprise states is a paid offering, the code can be tweaked and customised any way that you need for your business. There are add-ons available that allow a deeper level of customisation, to customise Odoo Enterprise you'll want to use Odoo Studio. When upgrading Odoo enterprise no customisation's are lost as there is an upgrade feature built in to Odoo Enterprise, Still always better to upgrade in a development environment first to make sure the upgrade go's smoothly before applying upgrades to production.
Custom apps can also be created for SalesForce and Netsuite and you'll need to engage with a developer who knows these applications in dept which will always add to the total cost of ownership.
User Interface

The User Interface in the Enterprise edition is slightly more advanced than its Community counterpart. But why should you pay a premium for a UI?
You don't have to.
There are plenty of themes available, even ones that mimic the Enterprise edition. Themes are easy to install, allowing you to customise the look and feel of your platform.
To rub salt in the wound, these Themes have compatibility issues with the Enterprise edition. Giving the Community Edition the upper hand. Due to it being open source you will have greater control and more customisation options over the Enterprise edition.
Can I live without Odoo Studio?
Unfortunately, Odoo Studio is only available to Enterprise users, and it allows you to build custom workflows to applications very quickly.
Odoo Studio exists due to the closed source structure of the Enterprise edition. You do not have full access to the source code as a client only Odoo Partners have access to Odoo closed source code to be able to deliver deeper integration's into modules and provide a more custom solution, From the client side you can only make minor tweaks and adjustments without Studio. Enterprise comes with a lot of pre-built modules, but to customise them you need Odoo Studio.
You pay per user + per module.
The biggest downside for Australian customers is that if you wish to host with Odoo directly, your data will be stored in the US.
See our article on why local web hosting in Australia is so important for your business and visitors.
You can use the same enterprise license on a dedicated or virtual server, but this also means you pay extra for the server and enterprise license, this scenario is quiet normal and expected with larger organisations where the cost per user ration makes sense to self host, for smaller businesses it's an added expense to your bottom line. there is no discount if you wish to self-host. The only benefit to your business is that it's closer to your region due to speed and data locality which for many is worth the added cost considering support will be in your time zone and data back and forth between your users in the same region will be optimised thereby saving time and money.
The absence of Odoo Studio does not mean you are stuck with the vanilla Community applications forever. You can still hire a developer or make changes yourself to customize or build any module that you can think up.
In summary
Odoo is a sophisticated platform that offers an almost infinite range of possibilities. There is also a wide range of companies and experts offering Odoo implementation and development services.
It can be hard to know where to start.
If you require detailed and specific modules that are customized for your business, then the Community edition would be the right choice. The Enterprise edition better suits companies who require pre-built Odoo modules that are guaranteed to work together straight out of the box – and don't mind paying a premium.
The benefit of choosing Odoo is that you can start small. Download the Community edition and find a place to host your server. Start customizing with the free tools available, if in 6 months you need extra functionality, it's as easy as installing the required modules.
Odoo truly does grow with your business and adapts to what you need, when you need it.
At Velocity Host, we are passionate about Odoo because of its open source nature. It allows us to customize and deliver the best solutions to our clients.
If you found this article interesting and would like to learn more about Odoo, contact us today to book your free consultation session.
Reading Time: 8 minutes The numbers don't lie. Realising the potential benefits, Australian businesses invested more than $2.3bn in CRMs in 2018 alone. This is a global phenomenon, with over 91% of companies with more than 11 employees now using a CRM. The gold rush for CRM software in Australia and abroad is also…
Read More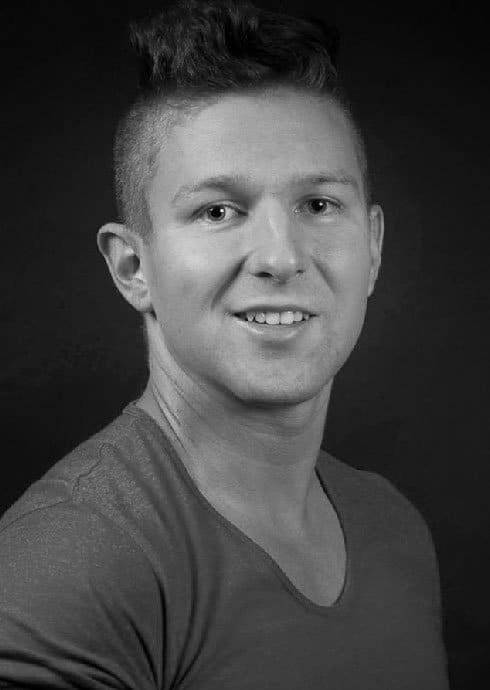 Kendall King, Marketing & Sales Lead

With a degree in Writing and a Masters of Research Kendall brings a vital edge to the Velocity Host team in 2020. With fresh ideas and 10+ years of experience across a broad spectrum of businesses personas. Kendall has your business covered.