Compact Unified Enterprise Storage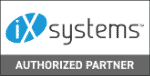 A single X-Series system can support up to 1 petabyte of raw capacity and is over 70% more cost-effective over five years compared to AWS and other cloud-based solutions. Powerful enterprise features, like ZFS data protection and high-availability, ensure up to 99.999% uptime to keep your business running even when components fail. Choose from gold, silver, or bronze Enterprise support packages with flexible options from 24×365 support to on-site repair from our US-based team.
Integrating TrueNAS into your workload is easy with support for block, file, and object storage protocols as well as integrated support for all major hypervisors and cloud sync services. All TrueNAS systems are fully compatible and allow secure data replication and migration between each other.
The TrueNAS R-Series is available in three editions: CORE, Enterprise, and SCALE. The TrueNAS Enterprise version is available with Bronze or Silver Enterprise support.
Virtualisation
TrueNAS supports all major hypervisors and private cloud environments including Citrix, VMware, and OpenStack.
Multimedia
Scalable up to 1 PB, the X-series simplifies backups with powerful tools to protect data and combat ransomware.
File Sharing
Consolidate and share your data from a single platform that supports all standard file protocols.
Backup
TrueNAS easily integrates with Windows, macOS, clusters, and rendering farms for reliable storage and editing of multimedia files.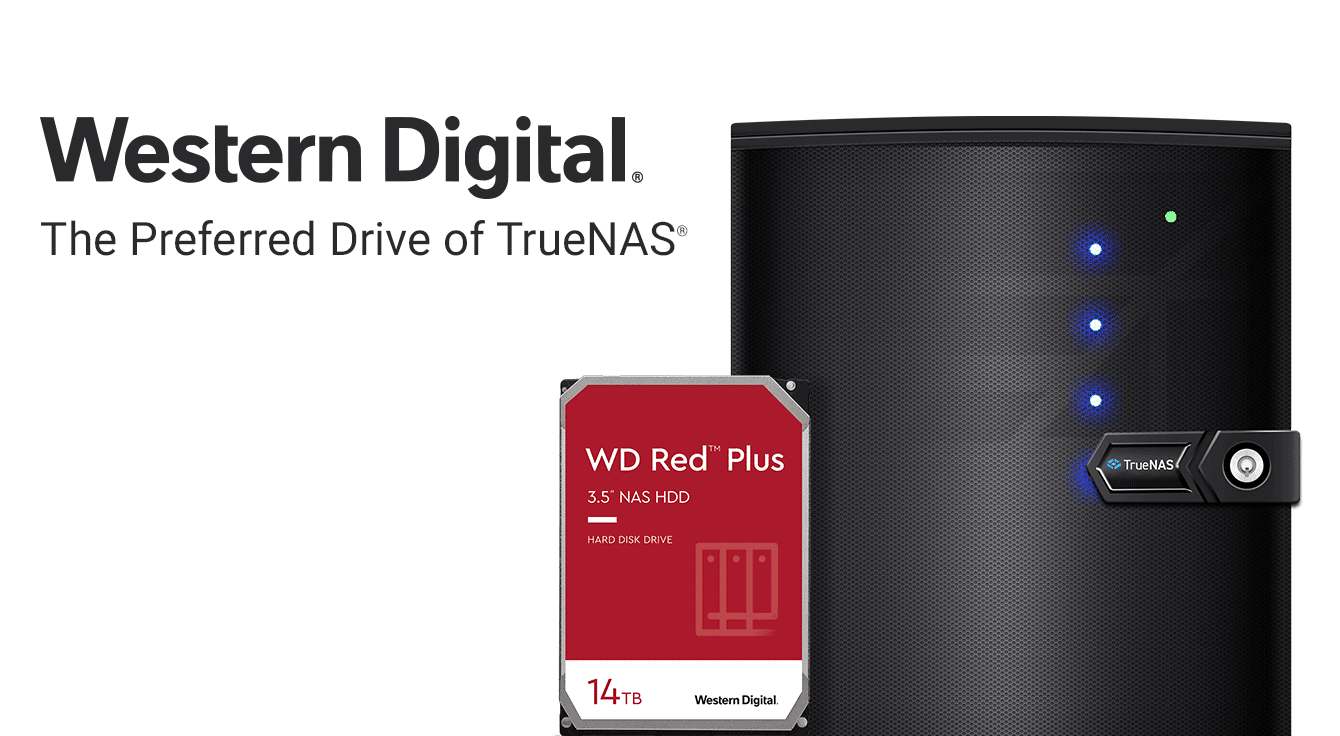 The Preferred Drives of TrueNAS
All TrueNAS Minis come standard with Western Digital™ hard drives. Western Digital drives are specifically designed to handle the rigors of 24×7 TrueNAS workloads, offering excellent data protection and the highest level of performance possible.
The TrueNAS X-Series is a compact 2U system with 12 drives and expansion to 72 drives and over 1PB of capacity. Each system can be configured for scalable Hybrid capacity or affordable All-Flash performance. The X-Series is designed for industry-leading Total Cost of Ownership (TCO) with <300W power. Pricing is all-inclusive of TrueNAS Enterprise software and TrueCommand can be used to manage the entire fleet.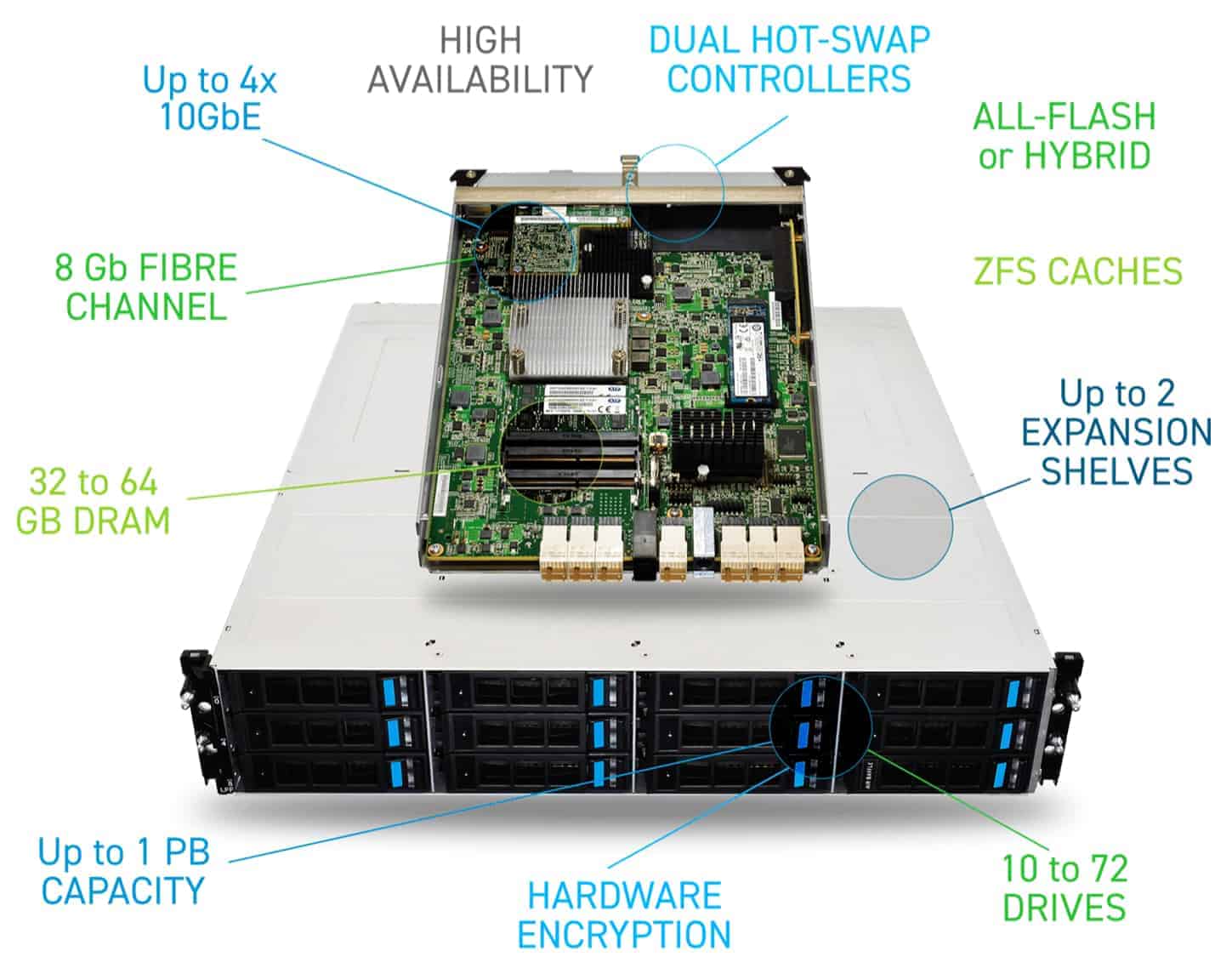 Scale Storage Effortlessly
To meet the demands of today's applications, businesses need to keep pace with massive data growth. The modern business has to support a full range of storage protocols for Windows, Apple, Unix, and mobile devices. Thousands
of terabytes of data need to be retained for analysis by Big Data applications.
To support these and other business requirements, and to reduce storage sprawl, the TrueNAS ENTERPRISE "pay as you grow" pricing model offers storage, power, and space efficiency with the ability to expand capacity on an as-needed basis.
Five expansion shelf options make TrueNAS capacity expansion effortless for businesses that never sleep. Every TrueNAS model has enclosure management, supports storage controller redundancy and global hot spares, zero-downtime firmware updates, upgrades, and offers around the clock support. Without disruption, you can add expansion shelves and drives to TrueNAS to keep pace with growing storage needs.
TrueNAS X10
TrueNAS X20
Dual Controllers (HA)
Optional
Optional
DRAM Per Controller
32 GB
64 GB
Max Ethernet Speed
2x 10GbE
4x 10GbE
Fibre Channel (option)
N/A
2x 8 Gb
Expansion Shelves
1
2
Max Drives Supported
36
72
Hybrid Storage (HDD + Flash)
Max Capacity
504 TB
1 PB
Max Effective Capacity*
1.26 PB
2.5 PB
Write Cache
SAS SSD
SAS SSD
Max Read Cache
800 GB SAS SSD
1.6 TB SAS SSD
All-Flash Storage
Max Capacity
180
270 TB
Max Effective Capacity*
600 TB
1 PB
Certifications
Citrix Ready, VMware Ready, Veeam Ready, Asigra Integrated
Performance
Varies based on configuration. Contact us.