Is it time to find a new Managed Service Provider?
Reading Time: 5 minutes
Feeling unappreciated is the number 1 reason customers switch to a different product or service.
Outstanding customer service has never been more critical, especially during COVID-19. If anything, the pandemic has raised customer expectations.
Gartner predicted in 2014 that 89% of businesses would start competing on the quality of their customer experience. This has never been more pertinent than in 2021.
The reality is customers' expectations have risen, and traditional customer service techniques are no longer enough in the modern landscape.
Here is our list of what you should expect from your Managed Service Provider (MSP) in 2021:
Is your MSP delivering as promised?
When you partner with an MSP, it is not as simple as buying a one-time product or service. It's an ongoing cost that your business needs to justify every month. At a minimum, depending on your use case your MSP should be regularly performing some if not all of these tasks – backing up your data, monitoring and securing your systems.
If unplanned downtime, data loss, and other IT problems are a frequent experience with your current MSP, they could be causing more damage than good to your business.
Don't get me wrong. No MSP can promise 100% uptime or protect your business against every issue and security threat. It's their job to proactively keep on top of your businesses IT and systems to keep these problems to a minimum.
Unplanned Issues That Can And Do Pop Up:
Things to avoid:
– Unplanned downtime
– Data Loss
– Lack of documentation & processes
What would you rate your MSP's Customer Service out of 10?
Poor customer service is everywhere, and it's infuriating. How many times do you need to repeat your issue over the phone, and sit on hold while you are transferred from one department to another?
If this is the case with your current MSP, RUN! Your business deserves a dedicated Account Manager, one point of contact for all of your enquires.
Things to avoid:
– Poor communication
– Slow response
– Long wait times on the phone
– Constantly transferred to the wrong person
– No concern or empathy for your issues
– No effective and efficient communication and support channels
Proactive vs Reactive

Your MSP should be actively involved in your business. They should not be viewed as an external break-fix resource that you call upon when something goes wrong. Your MSP should be an extension of your business and provide regular interaction with you and your team.
Cybersecurity awareness training

Making sure your employees undergo cybersecurity awareness training is an integral part of preventing breaches and attacks. Your organisation can have the best anti-malware software installed, but human error is the number one risk to your businesses security.
Many cyberattacks originate from an employee opening an email or attachment from a malicious source. Anti-virus software is not an impenetrable solution; it only takes one attack to slip through the cracks.
An MSP can help your business build a security culture by providing situational awareness, training and attack simulations. However, this is not an excuse for your MSP to sit on the sidelines and let your staff be the first line of defence. It is their job to uncover security threats and report them so they can be patched immediately
Strategic planning
It's your MSP's job to ensure you remain up to date with current technologies to ensure your business keeps operating efficiently and securely. However, new software and equipment can be overwhelming for non-technical employees. A proactive MSP actively works with you to train your staff, so they have the ability to utilise new software to help improve their day to day operations and workflow.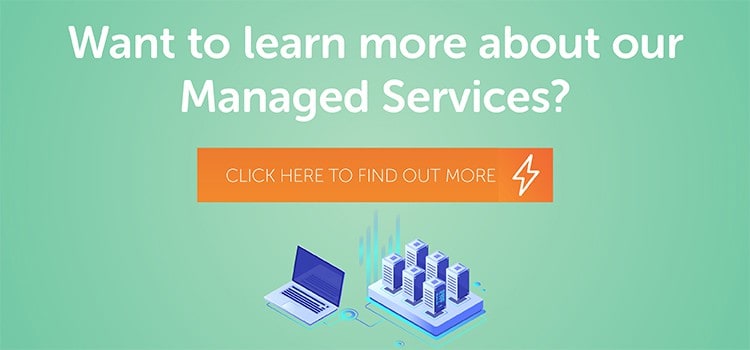 Backups & disaster recovery – but what's the plan?
A competent MSP will work with you to create a backup plan to back up your data regularly. They should also provide you with a disaster recovery option which stores your back up in two separate locations in case of a catastrophe.
Just having a backup isn't enough.  Do you have an RTO – Recovery Time Objective or RPO – Recovery Point Objective set?
What happens if your backup takes 2 weeks to restore because its stored on OneDrive or Dropbox, is that a suitable time line for your business operations?
Having these backups help to prevent data loss. But what happens in the real-world scenario? How will your business continue to operate through an IT meltdown?
You need to know how to react to a disaster. Your MSP should be able to work with you to define protocols so that you and your staff can resume working as soon as possible. This includes remote work solutions and replacement hardware to help minimise downtime.
Upfront transparency
If you are currently partnered with an MSP, and they use technical language, and the service level agreement is unclear, it might be a tactic to keep things vague so they can charge for hidden costs and unwanted extras.
Your service level agreement should distinctly state the following:
– The technology which will be supported- The total monthly cost
– Hourly cost when going over time
– IT help desk services
– Can the service level agreement be changed if necessary (downgraded or upgraded)
– How much support you are entitled to each month
– Any limitations your agreement might have
– What technology the MSP is responsible for (what is covered in the support agreement)
Even with a solid service level agreement, there is always the chance of a significant issue or upgrade that requires more hours than agreed upon. In cases such as these, your MSP should always confirm with you before undertaking any additional work.
A well-documented proposal with an estimated budget should be provided to you for approval in cases such as these.
Try before you buy
Alternatively, if you are still shopping around for an MSP, you should be wary of pushy Account Managers trying to get your signature on a service level agreement.
A good MSP will provide you with IT consulting during the initial evaluation and onboarding period. They will formulate a package to suit your businesses and your budget.
Remember, a service level agreement is a legally binding document. If you are don't feel 100% about the contract or your provider, trust your instincts and find a second opinion.
It's not me. It's you
Already have a Managed Service Provider? Velocity Host will make the breakup with your current provider as painless and seamless as possible. Contact us today to speak with one of our Account Managers to book a free consultation so we can learn more about your business needs and goals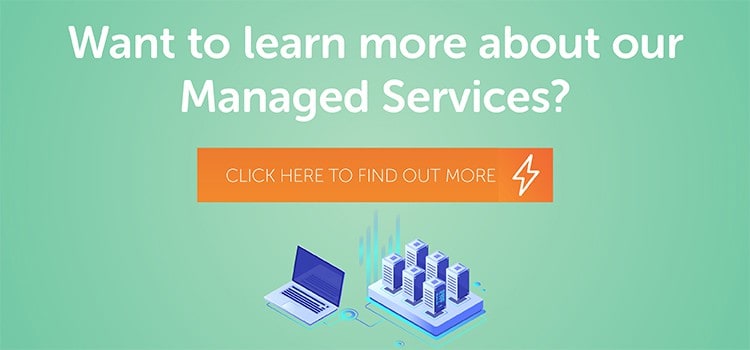 Reading Time: 6 minutes What are Managed Services? Glad you asked. Managed services are classified as ongoing support provided by an external IT provider. Many Managed Service Providers (MSP) charge a  minimum monthly cost for a set number of hours each month which can increase depending on the level of support needed and hours…
Read More
Kendall King, Marketing & Sales Lead

With a degree in Writing and a Masters of Research Kendall brings a vital edge to the Velocity Host team in 2020. With fresh ideas and 10+ years of experience across a broad spectrum of businesses personas. Kendall has your business covered.