SEO vs SEM what's the difference?
Reading Time: 7 minutes
What is SEO?
Search Engine Optimisation (SEO) is a method used to generate organic traffic by ensuring your website ranks higher on search engines. To translate into English: you are paying an expert to optimise your website so that it becomes more visible to potential clients who are searching for specific products and services related to your business.
Search engines such as Google or Bing display primary search results that are determined by what the search engine's algorithm deems most relevant to the user.
You cannot pay Google or Bing to improve your organic ranking. SEO is not the same as paid search ads. When you pay for Google Ads, your search result will display an Ad symbol. If you're like me, I often skim past Google ads, as 99% of the time, I tend to favour the top 10 most popular organic search results as they have not paid to cut the line, there's a reason why their business is ranking highly.
No one knows for sure, but experts estimate that there are over 200 different ranking factors for Google that are continually being updated and changed. A solid strategy to stick by is to maintain keyword density and feature on other websites via link building, and this will help your website to rank high on the results page of search engines. Let's be honest, how often have you dared to venture into the unknown terrors that lurk deep beneath the shadows on page 2 of Google's search results?
The Benefits of SEO

Implementing an SEO strategy will strengthen your website and extend its reach, increasing the visibility of your brand, which makes it easy for potential customers to find your business amongst the never-ending sea of competing search results.
If customers can find your business quickly, it will make it a lot easier for your business to grow.
SEO is linked to an increase in lead conversion rates, brand awareness and visibility, which in turn leads to more traffic on your website, giving you a competitive edge over similar businesses in your area. Over 50% of traffic comes from organic (SEO) sources.
Unlike paid search advertising, once you invest in SEO, you keep the benefits indefinitely. We've worked with clients who have reduced or extinguished their Google Advertising spend and as a result, have instantly experienced a drop in sales and website traffic.
Does this mean you should avoid Pay Per Click (PPC) advertising?
It depends.
We don't recommend relying on PPC as the crux of your business's revenue stream. The price of advertising can fluctuate over time, and you are at the mercy of Google and other tech giants. If they suddenly decide to jack up the prices, you could end up paying more money to generate the same amount of business.
If the amount of money you spend on advertising outweighs the profits, then we have a problem.
I'm not saying to avoid paying for advertising. SEO provides a safety net of organic business that you can always fall back on.
What is SEM?
Search Engine Marketing (SEM) refers to paid search advertising.
If you want to implement an SEM strategy, you have the option to create daily, monthly or yearly advertising budgets where you pay search engines to generate qualified traffic by utilising PPC.
SEM is a much larger beast than what I have outlined above, but to keep things short, sweet and digestible, we are going to keep the focus on PPC marketing.
The Benefits of SEM
If you want to cut the line so to speak SEM provides a unique vehicle to successfully advertise your business by displaying sponsored links above organic search results. This allows you to quickly generate targeted traffic geared towards specific products and services that your company provides.
By investing in PPC guarantees that your advertisement will be visible to the right people at the right time. SEM marketing is designed to produce results quickly, giving your business an advantage over the competition as you can target your audience directly.
SEO can take months before your business notices any difference where SEM produces results instantly. With methods such as PPC, you know what you are paying for. You are paying a fee for every person that clicks on your advertisement.
The PPC model is straightforward to scale. The more money you spend, the more clicks your business will receive.
Having hundreds, thousands or even millions of clicks doesn't guarantee truckloads of cold hard cash rolling down your driveway. For every hundred clicks, you might only convert 3 of them to a sale. If you are regularly spending money on SEM marketing, we recommend that you monitor your spend vs profit ratio to ensure your campaigns are always yielding your business a profit.
Which one do I use SEO or SEM?

SEO and SEM have both proven themselves as methods of producing profitable results for all types of businesses. So, which one should you choose? If I were to suggest one over the other, it would be like telling you to run a marathon with one shoe.
You are not limited to a single strategy.
SEO and SEM are both used to drive traffic to your website. SEO is used for success over an extended period and takes much longer to implement. Whereas SEM produces results quickly, but you need to ensure that you optimise and target your advertisements to convert clicks to sales and building a loyal customer base can and will complement each other if used strategically.
SEO and SEM are not enemies. They both share the common goal of helping increase your businesses website traffic. Even though they focus on the same result, their timeframes vary. Due to the instant success that SEM offers it is easy to ignore SEO, however, the problem is that the price per click may increase beyond levels that your business cannot sustain or make a profit (see current costs below). Content marketing is the best SEO strategy, as you are building up a vast library of resources for potential and existing customers, making you a reputable source in your industry.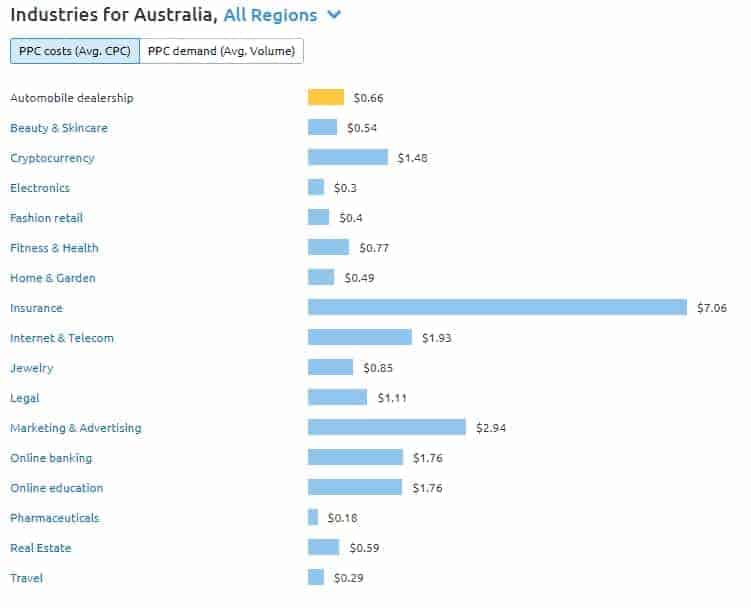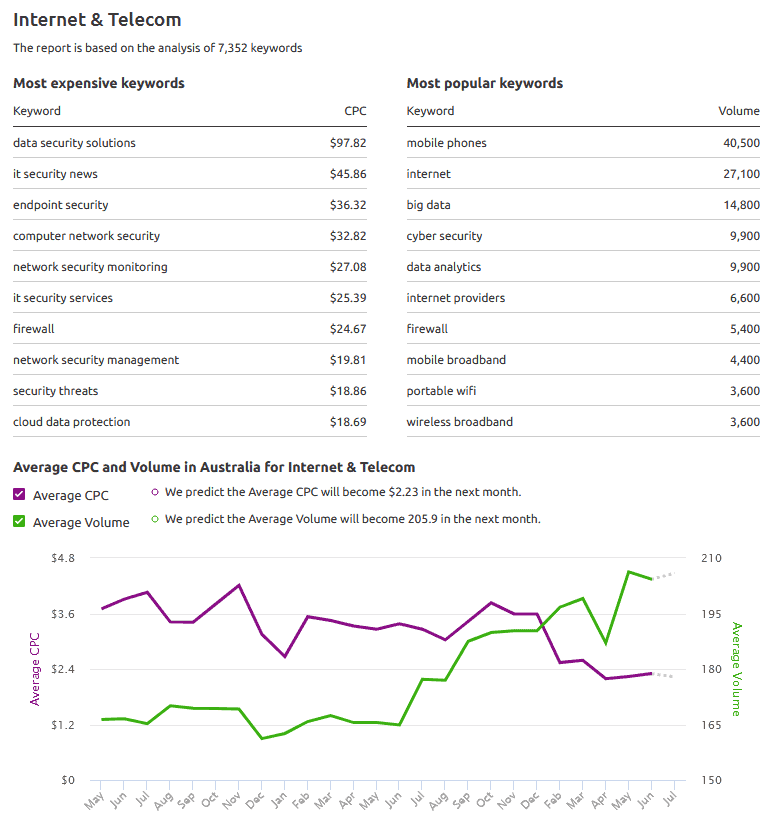 Should I use Google Ads to market my business?
Google Ads is the most popular paid advertising tool used by many digital marketers. There is an ever-increasing list of PPC advertising options on social media platforms as well. Before you go in guns blazing and throwing money at Google Ad campaigns, you need to ask the following questions:
When should my business use Google Ads? And what digital marketing strategies can I use to maximise my ROI?
Business to business (B2B) SEO is much more effective as the decision cycle is longer. When selling direct to the customer, Google Ads work well, as the buying process is much faster.
When to use Google Ads
When the keyword is too competitive. Ranking for keywords takes time, and it can be challenging to compete with bigger businesses who are veterans and have spent years building their organic search ranking through consistent SEO. Google Ads helps you stand out from the crowd and places you above the organic search results so that your advertisement is the first thing people see.
When you need fast results or a targeted campaign especially for time sensitive good/service (ie a training course that's running on a particular date)
When you want to try and grab your competitor's search traffic. It's common practise for business to run ads using the keywords of a competitor's name ie VentraIP. We're not VentraIP- We're better!
When there's ROI. For example, if each click costs you 25c and the return were on average $2-5k profit. The average qualified lead cost only a few dollars, so utilising Google Ads makes sense.
Use SEO to educate your audience
In my opinion, the best way to sell something is to educate your customer. We use the internet to search for information on specific products and services before we commit to buying. You can't expect people to click BUY NOW if they know nothing about your business.
Closing Thoughts
SEO should always be incorporated into your digital marketing strategy. The main benefit of SEO over SEM and PPC advertising is that statistically, SEO is proven to attract higher quality leads. On a subconscious level, we have trained ourselves to ignore paid search results and sponsored posts when browsing the internet and social media.
Natural search visitors are more willing to trust your brand, products and services. By ranking highly in Google's search results for specific keywords demonstrates that your business is a credible and reliable source in your industry.
Remember. SEO is not free.
It is critical to ensure that you hire a good SEO specialist with a proven track record of improving their client's site visibility and click through rates. Think of SEO as a gym membership. If you stop training, you will lose strength. The same goes for SEO, if you let it slip your website reach won't be as strong. You need to maintain your website and content to ensure that your organic traffic keeps flowing.
It is essential not to place all your marketing strategies into one basket. SEO vs PPC pros and cons need to be considered and by strategically using SEO and SEM in combination with each other, you will be able to reap the benefits that each platform has to offer, with SEM providing fast growth. In contrast, SEO works towards achieving long-term success. However, you're not limited to one or the other. Bundling an SEO strategy with a Google Ads campaign for 6-12 months can yield significant results.
If you would like to learn more about SEO and how you can start generating organic traffic online, contact us today, we are offering a free 30-minute SEO consultation session for the first 50 businesses who subscribe to our blog.
Reading Time: 5 minutes Feeling unappreciated is the number 1 reason customers switch to a different product or service. Outstanding customer service has never been more critical, especially during COVID-19. If anything, the pandemic has raised customer expectations. Gartner predicted in 2014 that 89% of businesses would start competing on the quality of their…
Read More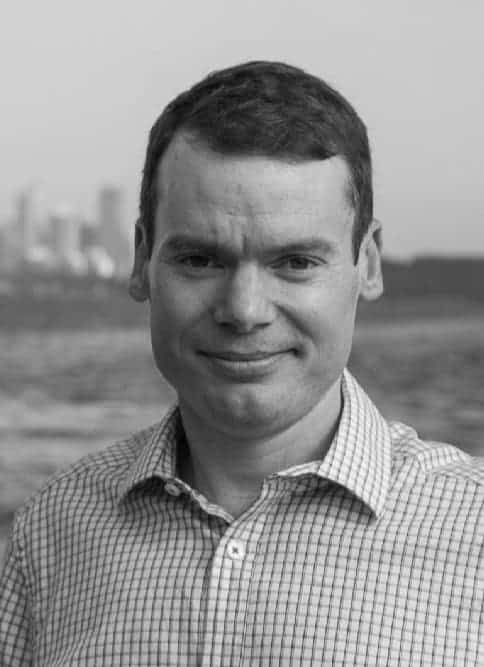 When it comes to being found online "nobody does it better" specifically speaking SEO - Search Engine Optimisation. - Meet David the James Bond of SEO. He's got your number - we mean your search engine ranking No# 1. Did we mention David has a degree in I.T. & a Masters in Technology Management?