Should you make your business virtual in 2021?
Reading Time: 5 minutes
All signs point to a virtual future. Forget about those goofy Virtual Reality goggles, gloves and environments filled with death-defying simulations, scenic vistas and out of this world experiences. The advantages of virtualisation are numerous and have created remarkable new realities for virtual businesses.
What is a virtual business?
https://www.thebalancesmb.com/a-definition-of-virtual-business-2948416
Most, if not all businesses in 2021 are virtual to some degree.
If you use electronic methods to conduct business, technically that is virtual. Strict lockdowns forced many businesses to transition into the virtual world to survive in the real one.
Focusing on digital capabilities allows businesses to scale back their physical presence and rely less on face-to-face interaction and focus on making their business work remotely and online.
Virtualisation allows you to create something that does not physically exist. Allowing you to simulate complex computing environments. Server virtualisation allows you to do more with less and utilise the resources you have to their full potential.
How Do Virtual Businesses Work?
Before the internet (in the dark ages) if you wanted to start a business, you would have to invest your hard-earned money into a commercial building lease, high insurance premiums, furnishings, and recurring utility bills. These upfront costs are the reason products are often more expensive at physical stores than online.
Today, the most common type of virtual business is retail. Global e-retail sales are predicted to reach $4.8 Trillion by the end of 2021. That is a lot of online shopping.
Business owners need to break even before they can start earning a profit from their store. That is why 60% of Australian businesses go bankrupt in the first three years.
If you own a brick-and-mortar store, I am not suggesting you close up shop and virtualise everything. There are many successful physical stores still in existence in 2021 and I do not see that changing anytime soon. However, most (if not all) have adopted a hybrid approach to virtualisation.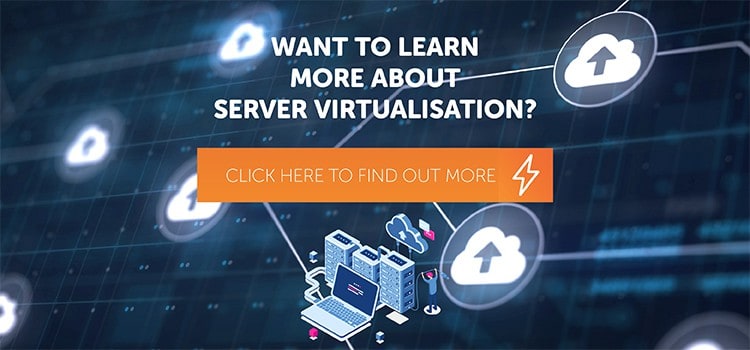 How can you use virtualisation to improve your business?
Cost savings on physical presence
Setting up an online store or eCommerce platform will reduce the need for a physical presence, and you will instantly save money on overheads and the costs associated with keeping a physical presence.
By removing the overhead associated with retail space, it allows businesses to invest more resources into online sales and marketing strategies such as SEO and Content Creation.
Many businesses are forgoing office space, enabling their staff to work from home. If you have ever lived in Sydney Australia, then you are aware of the astronomical price of real estate. You will spend most of your time working to try and pay the lease.
There are endless amounts of virtual collaboration tools that make working remotely easier than ever.
App streaming
Application streaming is an on-demand software delivery model, removing the need to fully install software on your devices. Instead, programs are available across the network when needed. Think of it like Netflix for your applications.
The main benefit of app streaming is that you only need one copy of the application, which you can distribute to everyone inside your organisation. Removing the need to have your own hardware but also means that you can access and use your software in any location, on any machine.
Better resource utilisation
By virtualising your servers, it enables your business to buy, maintain and store less physical hardware. One server can host multiple servers and services or create an army of virtual machines which can host different operating systems and applications.
Virtualisation software allows you to harness the full potential of your physical hardware by utilising all available CPU and RAM within a single server.
Desktop virtualisation – Remote Desktop Services

Desktop virtualisation creates a virtual version of your desktop environment and operating system which you can access from any computing device when hosted with a cloud provider.
The main advantage of a virtual machine is the reduction in downtime. In the case of hardware failure, lost or stolen devices, there will be no data loss. You can simply log into the virtual machine on another device without any or minimal configuration and be up and running quickly.
Deployment of new equipment and transferring data to new locations is much faster than configuring and transporting physical hardware.
Virtual Disaster Recovery
If you are unfamiliar with Disaster Recovery (DR), here is a quick definition: The duplication of hardware and data in another location in case of a disaster.
As you can imagine traditional DR can be a costly exercise, as you need two of everything. Virtual Disaster Recovery uses replication, which allows users to failover to a virtualised workload in the case of total meltdown.
Replication strengthens your DR as it is possible to create real-time copies of your virtual machines in an isolated location.
Rebuilding your systems with Virtual Disaster Recovery is not needed as they already exist in a separate location. However, it is crucial to monitor your backup systems regularly to ensure that the replication process is functioning correctly.
Ransomware protection

Ransomware is a constant and growing threat to businesses. In conjunction with a solid Backup/ Recovery play and Virtual Disaster Recovery strategy, we also strongly recommend storing an offline copy of your data, as it gives you an extra layer of security.
Always use the data backup policy rule of thumb 3, 2, 1
3 is 2
2 is 1
1 is none
1 – Your production data for day-to-day use
2 – A backup up copy away from your production data i.e. backup repository in the same location
3 Have a DR copy of your backup in a separate geographical location in case disaster strikes
Virtual Disaster Recovery plans create point-in-time copies, which enable businesses to roll back their data right before the ransomware hit their system.
Power savings & green IT policies
The benefits of server virtualisation and the consolidating of physical servers has a significant impact on how much energy your organisation outputs. Drastically reducing the amount of power, cooling and space needed to run your businesses IT infrastructure.
If you are looking for ways to make your business more environmentally friendly. Virtualisation enables you to lower the amount of physical hardware that you need to dispose of when it reaches the end of its life.
If you would like to learn more about how you can virtualise your businesses and how it can help your company expand and evolve, please feel free to contact us and book in a free consultation with our infrastructure and security experts.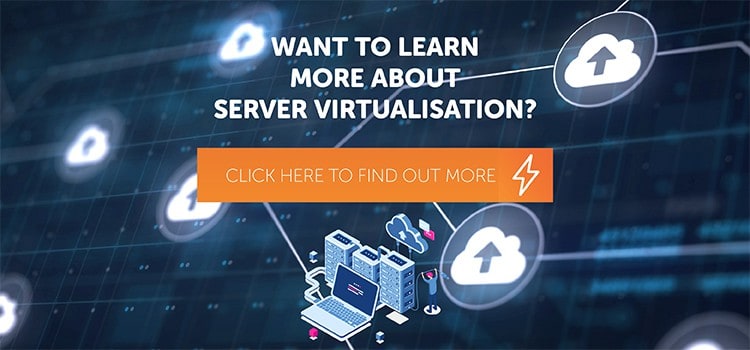 Reading Time: 5 minutes Feeling unappreciated is the number 1 reason customers switch to a different product or service. Outstanding customer service has never been more critical, especially during COVID-19. If anything, the pandemic has raised customer expectations. Gartner predicted in 2014 that 89% of businesses would start competing on the quality of their…
Read More
Kendall King, Marketing & Sales Lead

With a degree in Writing and a Masters of Research Kendall brings a vital edge to the Velocity Host team in 2020. With fresh ideas and 10+ years of experience across a broad spectrum of businesses personas. Kendall has your business covered.